EAU CLAIRE – The fall saw Wisconsin face the biggest outbreak of the COVID pandemic thus far, with numbers far exceeding anything that had come before. But the news wasn't all bad. Plans began for life after the pandemic and some measures actually showed surprising returns. It all played out with a hotly-contested election taking place.
The Eau Claire school district said it had a $7.7 million surplus, a result of the truncated 2019-2020 academic year.
Area COVID numbers continued to rise at area hospitals, setting off some concerns among area health officials.
The Eau Claire Area Chamber of Commerce came out in opposition to a controversial health ordinance proposal. Businesses around Eau Claire were hit with fake quarantine placards, an apparent protest against the ordinance. The ordinance was eventually postponed.
Wisconsin activated an emergency field hospital to help care for rising numbers of COVID patients.
Solar panels were ready to go at Memorial and North high schools, with an anticipated Dec. 1 switch-on date.
State data showed liquor store sales were way up compared to 2019. Bar sales, predictably, were down significantly.
Absentee voting requests were up in the Chippewa Valley as voters looked to avoid possible crowds at polling places on Election Day.
Rock Fest unveiled its lineup for the 2021 festival. Most of the acts from the canceled 2020 event were signed up.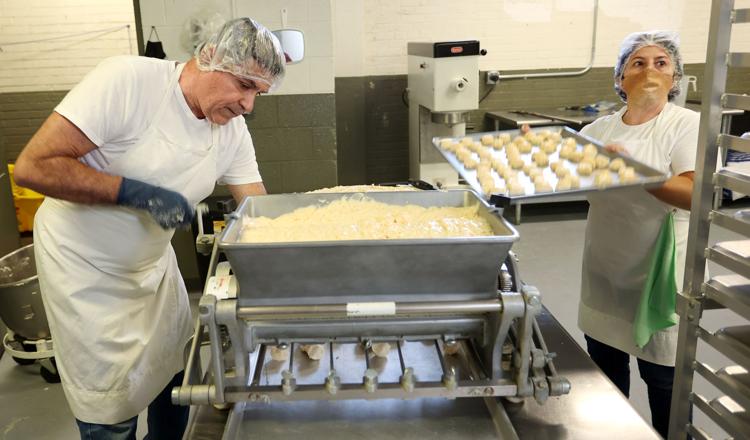 The Pereira family brought a Brazilian specialty to area grocery stores. The bread proved a hit with fans.
Authorities discovered a woman's body in a suitcase in Chippewa County. The case remains under investigation.
An early snowstorm hit the region, bringing significant amounts to the Chippewa Valley. Eau Claire officially recorded 8.4 inches, enough to set a new record for the snowiest October.
Drive-through voting proved popular with Eau Claire residents, another pandemic innovation in a year that saw many such changes.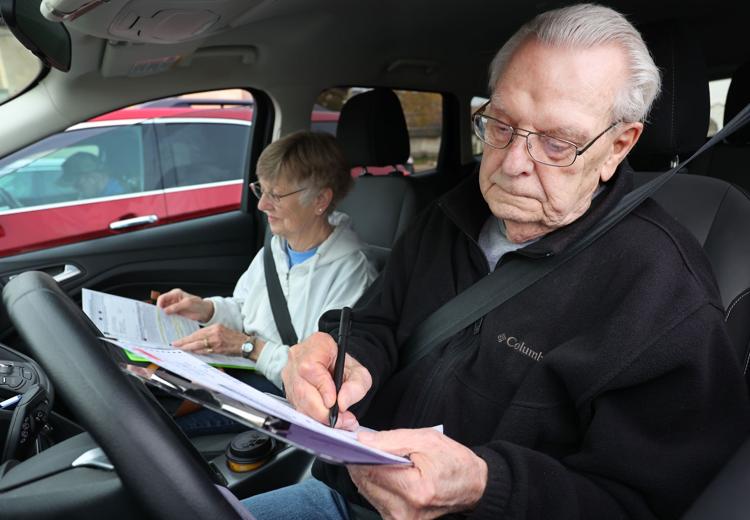 Dale Peters retired as Eau Claire's city manager. Peters had previously delayed his retirement to help the city cope with the pandemic.
The Chippewa River Water Trail was designated as a national recreational trail.
Maples mobile home park sold. The troubled park had seen numbers drop significantly due to condemnations.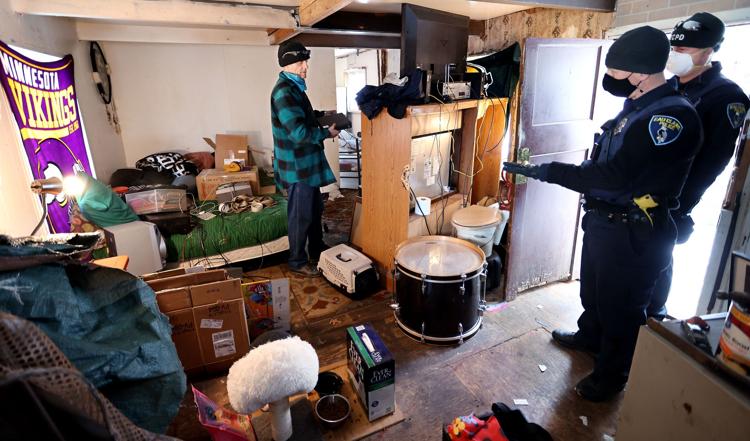 The L.E. Phillips Memorial Library started looking to lease a temporary location for use during its renovations.
Chippewa Falls schools went virtual as the number of new COVID cases accelerated sharply. Deaths also began rising.
The Eau Claire County Sheriff's Department said it had a surplus.
YMCAs opened learning centers in the area to help students.
A very close election in Wisconsin saw Joe Biden flip the swing state back to Democrats. Ron Kind, who represents the 3rd Congressional District, survived the strongest challenge of his career.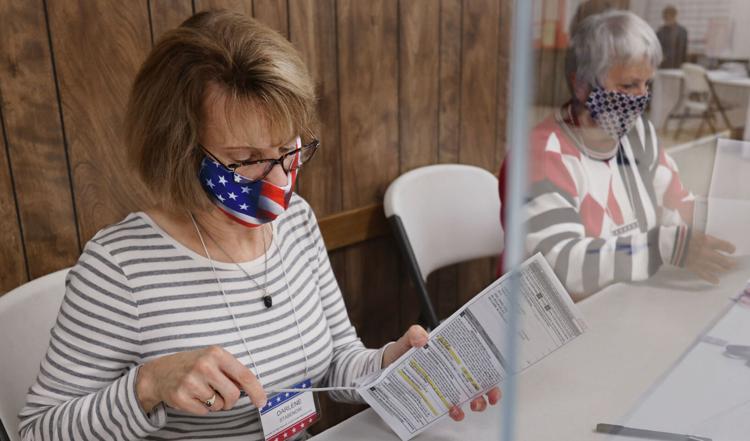 Eau Claire County recorded 12 COVID deaths in a single week.
Statues honoring veterans and their families arrived for display prior to their installation at the Chippewa Valley Veterans Tribute.
Area nonprofits received grants designed to support them during the pandemic.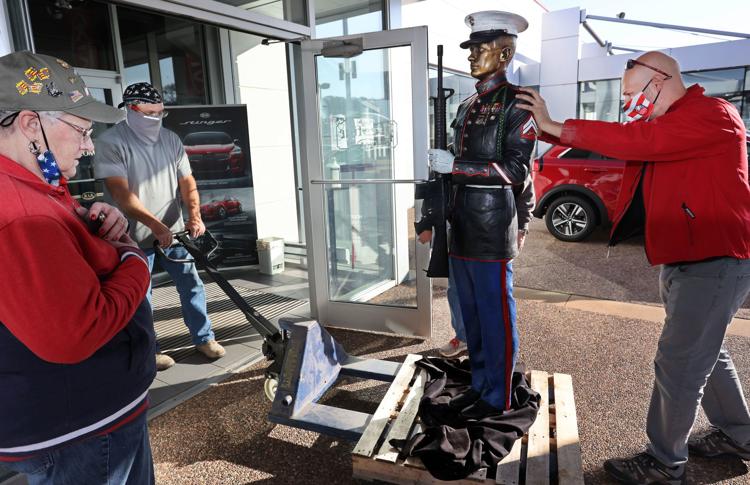 Dunn County officials asked residents to stay home as cases continued to rise.
Veterans Day celebrations were scaled down.
Eau Claire County said revenue in 2020 was down, but so was spending.
Both the Marshfield and Mayo Clinic hospitals in Eau Claire announced they were full, with all staffed beds occupied.
Menomonie schools went virtual.
Chippewa County had more than half of its COVID tests come back positive. The 55 percent rate was far in excess of the state's average, even as Wisconsin surged to near the top outbreaks nationally.
Traffic at the Chippewa Valley Regional Airport was down significantly.
The University of Wisconsin system went online for classes.
Bill Bauer continued to brighten people's days with his holiday decorations. It's a tradition he has participated in for seven decades.
Country Jam announced its 2021 lineup.
Vaccine trials showed success in protecting against COVID, raising hopes for efforts to end the pandemic.
Concept art was released for the new Children's Museum.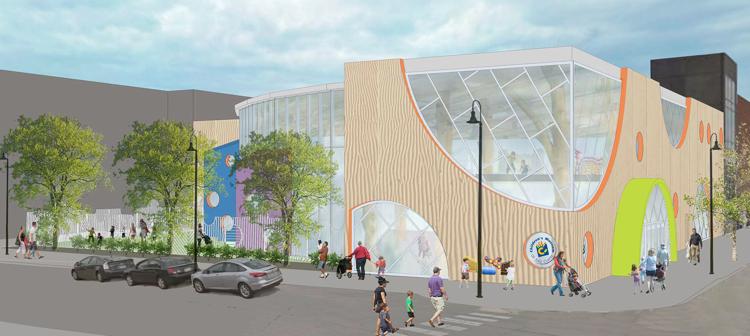 Hospitals said they faced a critical situation as COVID numbers continued to spiral upwards. Hobbs Ice Center closed to the public due to the pandemic.
Local theaters received state pandemic grants, offering a much-needed lifeline in 2020.
Near-perfect weather led to a strong opening to deer season in Wisconsin.
Eau Claire helped set up a quarantine area in the community's homeless shelter.
Visit Eau Claire said it would repay excess CVB funds.
An Eau Claire woman said she was happy to be alive after a freak shooting left her with major injuries.
Thanksgiving arrived as Wisconsin neared 8,000 new COVID cases per day. Officials feared a holiday COVID surge as families gathered. That didn't wind up happening in the state, though it did in other areas, and numbers began declining again.
CVTC submitted building plans for its transportation facility, a result of the successful referendum earlier in the year.
The Children's Museum got an offer for their property in downtown Eau Claire. The bid was considerably faster than expected when the property was put on the market.
Local hospitals began preparing to receive shipments of COVID vaccines, which were widely expected to get approval within weeks.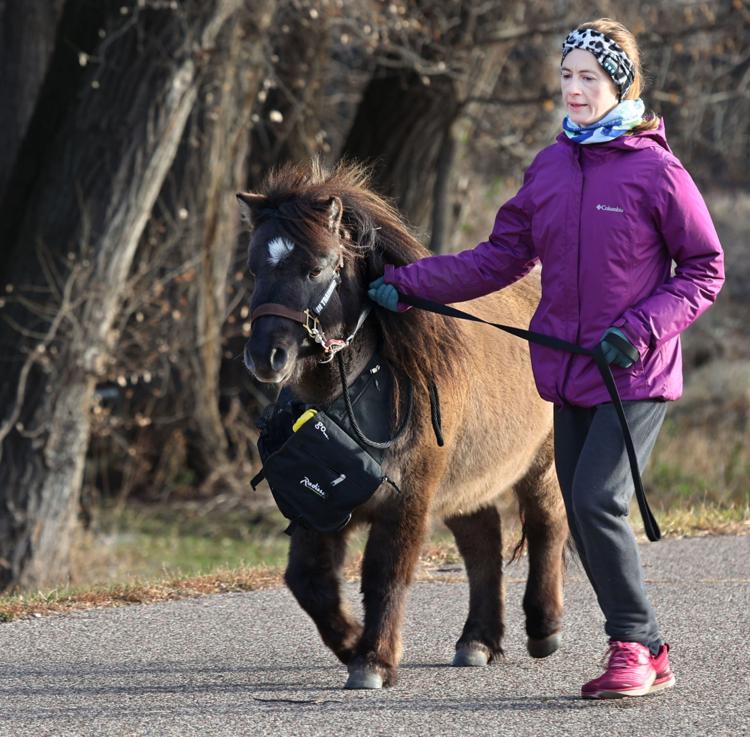 Readers responded warmly to the story of Jack, a miniature horse being trained for a possible career as a therapy animal.
Nestlé announced a $50 million investment and expansion into its facilities in Eau Claire.
First responders gathered outside hospitals to applaud doctors and nurses at shift changes.
Investigators released preliminary information that identified the officers and man killed in a November officer-involved shooting.
Area hospitals said they had fewer patients, but were still well above normal levels. While new COVID cases were falling, many of those sickened in the November surge still needed care.
Wintertime in the City went ahead as a scaled-down event.
Nine local sites received grants designed to help music and entertainment venues survive the pandemic.
Eau Claire sued to force closure of the Regency Inn & Suites hotel, saying it far exceeded other area hotels for the number of criminal complaints, and that efforts to resolve the issues had failed.
Local officials followed state and federal guidelines in recommending shorter quarantine times for those exposed to COVID.
Wisconsin Farm Technology Days confirmed it would return to Eau Claire in 2021. It had been scheduled to visit this year, but was one of many events canceled by COVID.
Dick Hebert, longtime parks director for Chippewa Falls, announced his retirement.
The Blue Angels, the U.S. Navy's flight demonstration team, confirmed plans for an appearance in the Chippewa Valley in 2022.
The Hobbs Ice Center stayed closed, but not because of COVID. Necessary repairs to equipment delayed the planned reopening.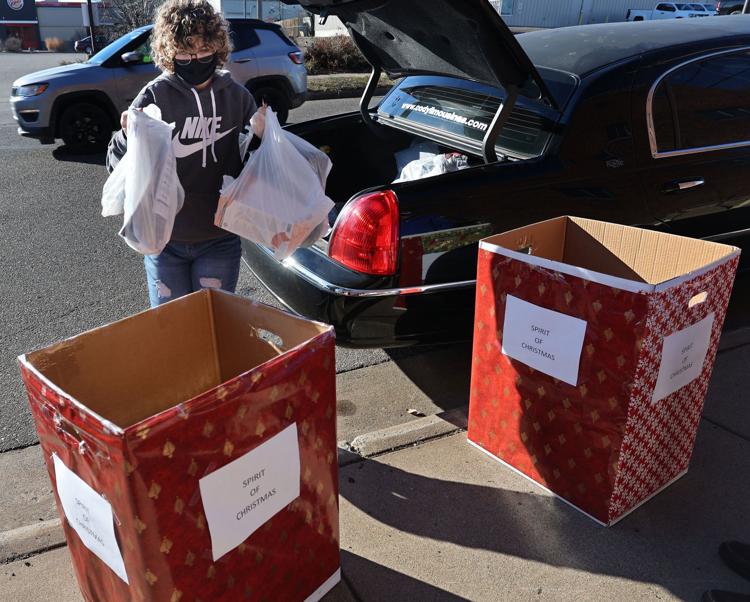 Railynn Barnard's request from the Make-A-Wish Foundation was granted, and it was an unusual one. She asked that the foundation help make sure others in the area had a bright Christmas.
A man died after being stabbed in Eau Claire on Thanksgiving.
Experts called domestic violence a "shadow epidemic," saying the need for services had increased during the pandemic along with challenges in providing assistance.
UW-Eau Claire said it was clearing out a second dorm for COVID quarantine space for the university's spring semester.
Memorial and North high school band members performed for hospital workers.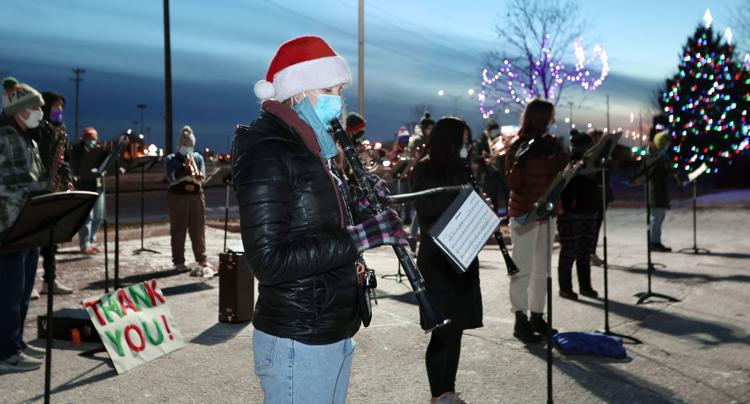 The first shipments of a COVID vaccine arrived in the Chippewa Valley. Health care workers were the first to be vaccinated.
A Ladysmith couple's Christmas Village offered a walk-through experience in exchange for donations to help local charities.
The Blue Ox festival announced its 2021 headliners.
Bruce Barker announced his retirement from CVTC, which means the school will seek a new president in 2021.
A tiny home village was planned for Chippewa Falls.
Eau Claire announced the names of finalists for the position of city manager.
Wisconsin's flagship university system said it would have students back on campus for the spring semester.