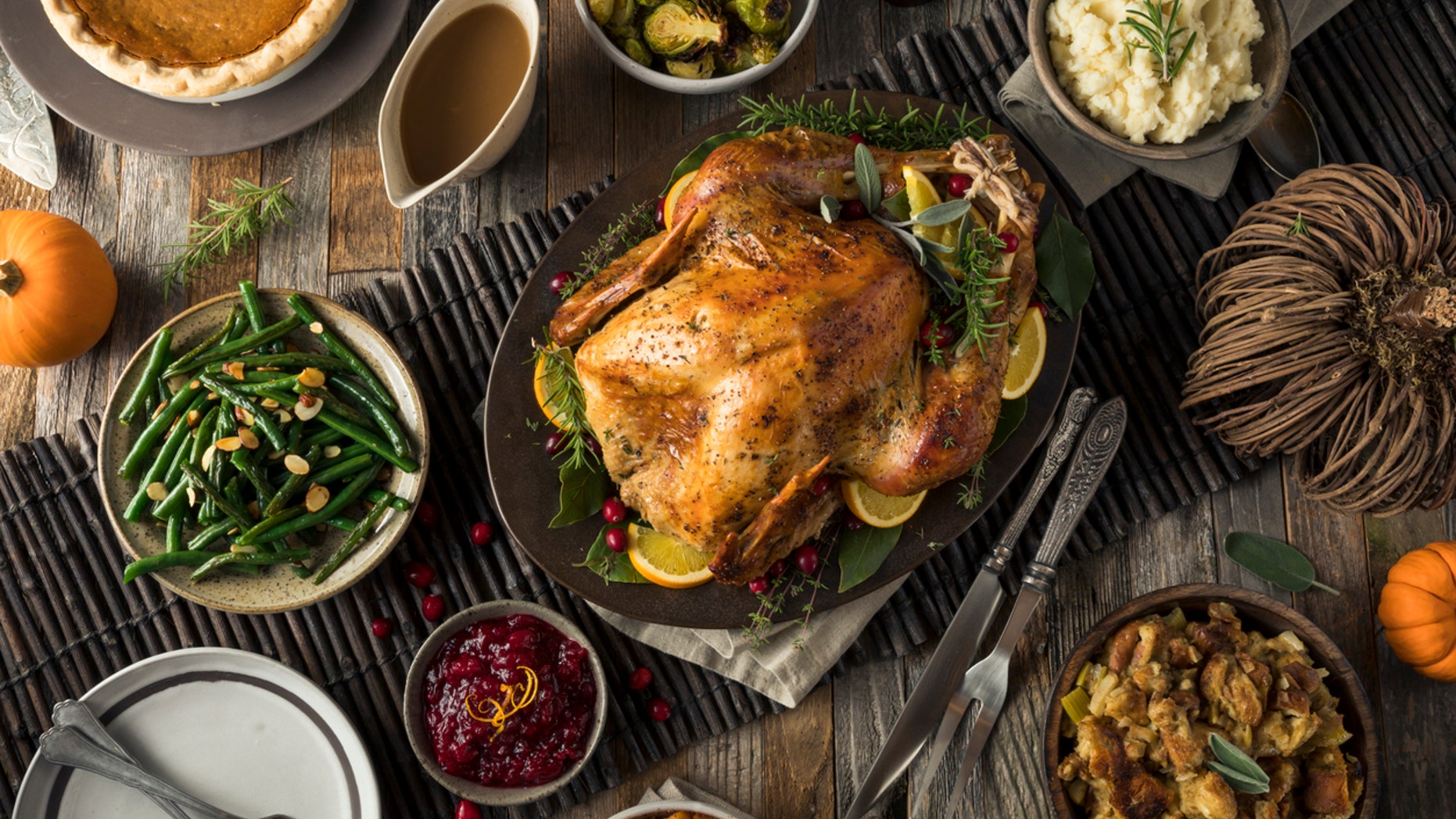 If you've cooked Thanksgiving dinner before, you know it can be stressful. The day is packed with gathering ingredients, setting the table – and, of course, the not-so-small task of cooking an actual feast. And with the added stressors of navigating coronavirus during the holidays – such as restricting your meal to just family members – it's nice to at least have some things taken off your plate.
So, save yourself some turkey day hassle with these seven make-ahead side dishes.
Stuffing
Stuffing is a mandatory Thanksgiving side dish for most households. However, cooking it can be time-consuming – and dangerous if done the wrong way.
To make this holiday favorite the day before, just follow whatever recipe you are using up until the cook phase. Assemble the dish as you would – heating and moistening with broth – but when you compile it into a casserole dish, instead of popping it in the oven, cover it and place it in the fridge.
The day of, when you're ready to cook pour a bit more broth in to remoisten the stuffing and then place in the preheated oven. You may need to cook a little longer to make sure it is warmed throughout.
Cranberry sauce
Like revenge, cranberry sauce is a dish best served cold – which means it's the best side dish to make ahead, since it needs eight hours to chill. And getting up at the crack of dawn to ensure an eight-hour cool time doesn't seem like the best Thanksgiving day tradition.
Whip the cranberry sauce up according to your favorite family recipe – or favorite online recipe – and then let cool. Once the sauce has reached room temperature, place in a container and chill in the refrigerator until you are ready to serve. No extra fanfare necessary.
Mashed potatoes
Reheated mashed potatoes can be fussy, but an easy way to ensure a nice, creamy texture is choosing a recipe with a lot of fat (to protect the potato's texture as it chills), and avoid freezing, as thawed potatoes can become grainy or clumpy.
Cook the mashed potatoes and then place them in the fridge overnight. About three hours before mealtime, throw the mashed potatoes in a slow cooker on low – this will also save oven space. While you're busy preparing everything else, the potatoes will be warming themselves to perfection.
If you don't have a slow cooker, you can reheat over the stove – just add a splash more milk to loosen the potatoes.
THE LAST-MINUTE THANKSGIVING MENU YOU CAN MAKE IN 3 HOURS
Sweet potato casserole
Sweet potato casserole is a classic Thanksgiving mainstay, and it's great to make ahead of time because – unlike its mashed potato cousins – it freezes well. However, if you're planning on using the sweet potato filling within a day, skip the deep freeze and just refrigerate.
Assemble the sweet potato filling as you would and then place in a baking dish. Cover the dish and refrigerate (unless you're making this several days in advance, in which case, freeze). Leave off any toppings, such as pecans, marshmallows or streusel until you're ready to bake and serve.
Remove the casserole from the fridge about 30 minutes before you plan on baking to let it come to room temperature.
Gravy
You don't have to wait for the bird to be done to make delicious gravy. Instead, you can opt for a different poultry star – chicken stock – to punch up the flavor.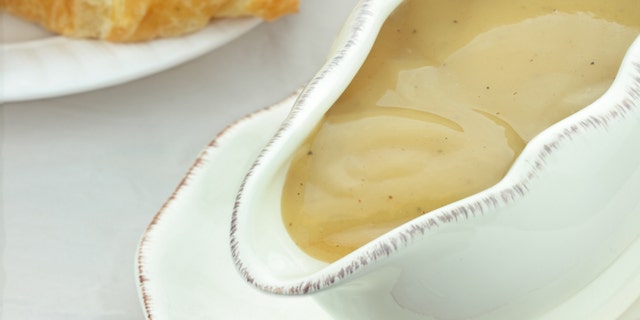 Pour the stock, flour and any other herbs or spices you use into a saucepan. Follow your usual recipe through to completion. Once it is at the desired consistency, let the gravy cool completely. Then chill – up to three days – in the fridge.
About fifteen minutes before dinner time, take the gravy out and reheat it on the stove top, stirring occasionally on medium-low heat. Voila, you're done – no frantically waiting for turkey drippings required.
Bread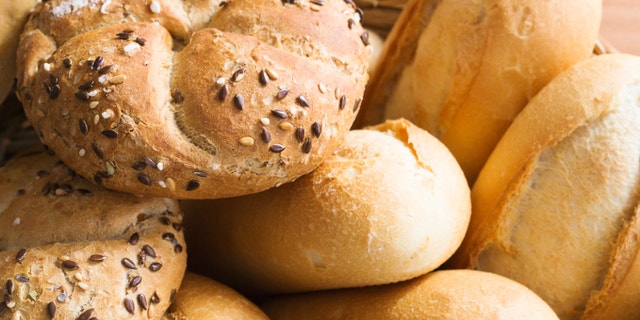 If you're planning on really going all out this year and making your own bread rolls, save yourself some time on Thanksgiving Day and make the dough the night before.
After you make the bread dough, place it in a container and cover before putting it in the refrigerator. The next day, bring the dough out about an hour and a half before you're ready to eat. Depending on the recipe, you'll need about 20 minutes to punch out the dough and let it rest, and then roughly 30-45 minutes for your bread to rise. Once it's doubled in size, pop your rolled dough in the oven and bake 10-15 minutes. The bake time can be during those busy final minutes when the oven is free and you're carving the turkey.
FOLLOW US ON FACEBOOK FOR MORE FOX LIFESTYLE NEWS
Pumpkin pie
The final piece of an amazing Thanksgiving meal is a really good pie. Good thing really good pie can be made entirely the day before.
For a delicious pumpkin pie, assemble and then actually bake the pie according to the recipe. After the pie is baked, allow it to cool completely. Once the pie is cooled down, wrap very tightly with plastic wrap and set it in the fridge overnight. About 10-15 minutes before serving time, place in an oven at 375 degrees to refresh the pie and bring a little crispness back to the crust.
Apple pies can also be made the night before, just don't bake them until the day of.