Brice Garrett was living in a third-floor walk-up in New York City in March when the coronavirus sent people into their homes, quick shopping trips were replaced with online orders and boxes were left outside front doors for fear of contamination.
As he would make his way up to his apartment, Garrett would pass the shipping boxes and cartons sitting outside his neighbors' doors, and they gave him an unexpected glimpse into their lives, showed how people were relating to material things at the time. That has inspired his latest body of work.
"I think about joy and its relationship to objects and the material things we interact with and pay attention to and bring with us every day," he said. "I'm really interested in our relationships to objects and material things."
Garrett is Teton Artlab's October artist-in-residence. He's a materials artist whose work ranges from jewelry to installations to sculptures. Most recently he has been working with industrial aluminum and gypsum panels. He recently arrived in Jackson and will spend most of the rest of October creating new art as part of the residency.
Garrett grew up in Southern California, and his art education began while he was working with his uncle, a goldsmith. From him Garrett learned the art of metalsmithing and how to make jewelry. He attended school San Diego State University, drawn to its jewelry and metals program. He continued his training at Konstfack University College of Arts, Crafts and Design in Stockholm, where he earned his master's degree. While his studies introduced him to other media, he kept returning to materials.
His work is based on the idea of adornment and uses objects as a way to think about body, production, labor, value and memory.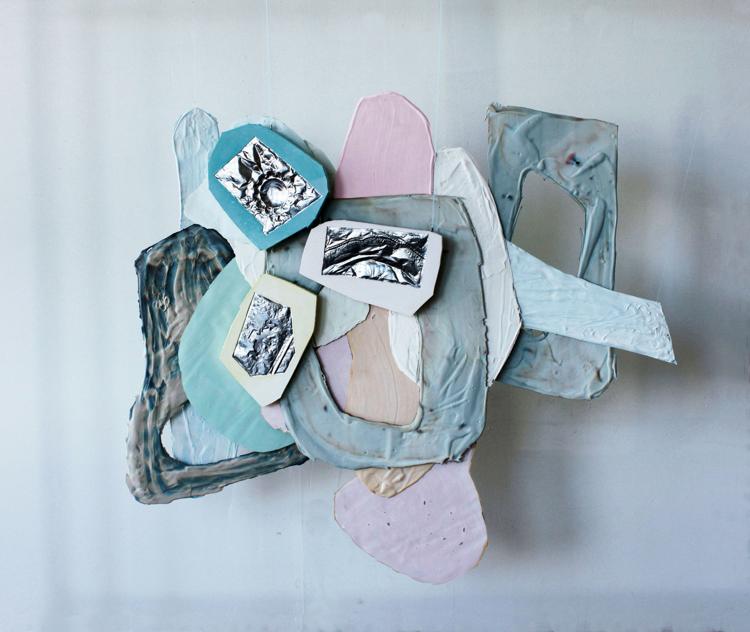 "It comes back to jewelry," he said. "We habitually adorn ourselves with these objects or jewelry specifically. They make us feel good. They have talismanic properties. They are symbols of love and power. The emotional touchstones that we can view in objects is really powerful. Then, branching out from jewelry, we keep things around [because] they have meanings, memories and this power to them that I'm really fascinated with."
Garrett's work is informed by his different fabricating roles within the art and design industries. He often carves or deconstructs molds. By altering the process, he reimagines which item is the mold and which is the object, what is discarded versus what is valued.
"The final work materializes these negotiations and relationships between high and low materials, the body and the object, production and process, and making and exchanging," he said.
Garrett's work is also inspired by place. When he is somewhere new he walks around and notices details from his surroundings. He recently spent time in Maine, which led him creating plaster panels in muted pastels that referenced the diluted colors of the sea.
"From form, texture, color — where I am absolutely influences the work," he said.
While in town Garrett plans to work primarily with metals to create sculptures and jewelry, but how they will take form will be part of his exploration of a new setting.
Garrett plans to have a public event such as a Zoom lecture but hasn't set a date.