The August Wi-Fi Smart Lock is a deadbolt replacement that turns a standard deadbolt into a smart one that can automatically unlock when you arrive home.
This simple, smart home upgrade is one of our favorites, and it works out great in an apartment as a simple upgrade to make sure you aren't locked out.
August is a well-known name in smart locks, and this is the 4th generation model. It connects directly to Wi-Fi, so there is no need for a hub or gateway. It works with Apple HomeKit, Google Assistant and Amazon Alexa.
We love the auto-unlock feature that unlocks our door when we get home. It is smart enough only to do this when returning from a trip out of the building, and only when we are approaching our door on our floor. Most of the time, the door is unlocked by the time we reach for the handle, but occasionally the automatic unlock took long enough that we stood at the door for a few seconds waiting to hear the door unlock. Even with the occasional delay, this features is terrific when your arms are full of groceries.
There is an auto-lock feature that makes sure your door is locked as you leave, and with DoorSense, you can check to see if your door is open or closed from the app. With Smart Alerts enabled, you can get an alert on your phone when someone arrives or leaves. You can also share access with friends or family members using the app, including full, recurring or temporary access.
We're using the August Smart Lock with Wi-Fi (4th gen) for two weeks in an apartment. Here's what you need to know about it.
Buy for as low as $219.19 at Amazon, Best Buy, Walmart and Home Depot.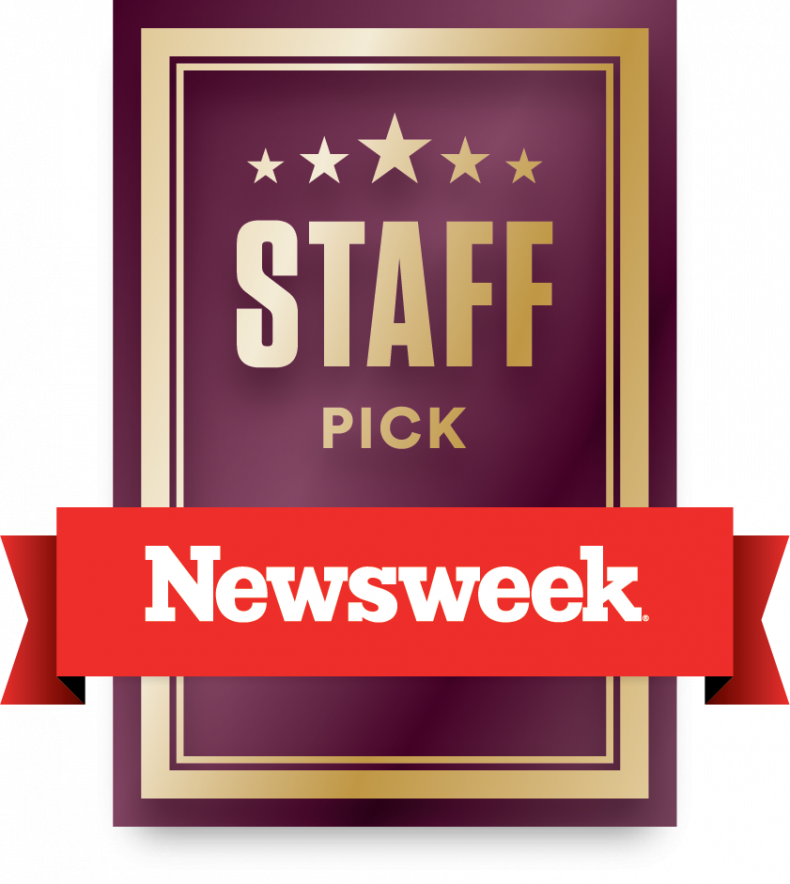 August Wi-Fi Smart Lock Installation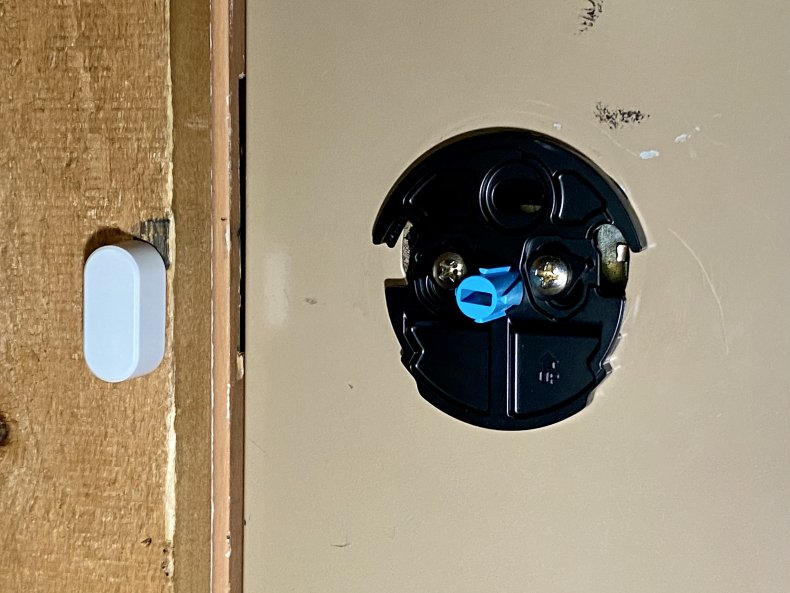 Installing the August Wi-Fi Smart lock is simple and takes about 15 minutes. The lock replaces the inner part of your deadbolt and leaves the external lock and the actual deadbolt in place. This is important because it means that your key stays the same. This is an essential feature for apartment dwellers.
August includes everything you need other than a Phillips screwdriver. Use the included tape to secure the deadbolt's external portion, remove the deadbolt switch from the inside, attach the included lock plate, pick the right adapter, and snap the Wi-Fi Smart lock into place. If you want the lock to know when your door is open or closed, you can install the included sensor on the doorjamb near the lock. Since we are renting, we secured the sensor with the pre-installed adhesive, not the included screws.
This assumes that your front door is in good shape. Any smart lock will work best on a door that closes easily with a deadbolt that locks and unlocks freely. If you need to apply pressure to lock your deadbolt, most smart locks won't easily auto-lock or auto-unlock. If your door requires pressure, you will need to plan on a more involved installation, including adjusting the lock plate or working on your door. If you are concerned about the Smart Lock working with your deadbolt, check this list for compatibility.
Our door is in good condition, so following the in-app instructions resulted in a straightforward installation. This is much easier than installing a full deadbolt replacement, and it takes about half the time as a complete replacement.
It's also important to remember that you need a good Wi-Fi connection at your door for the lock to perform well.
This is a good time to consider switching out a doorknob if your doorknob also locks. This removes the chance that you'll get locked out by a locked doorknob.
August Wi-Fi Smart Lock Design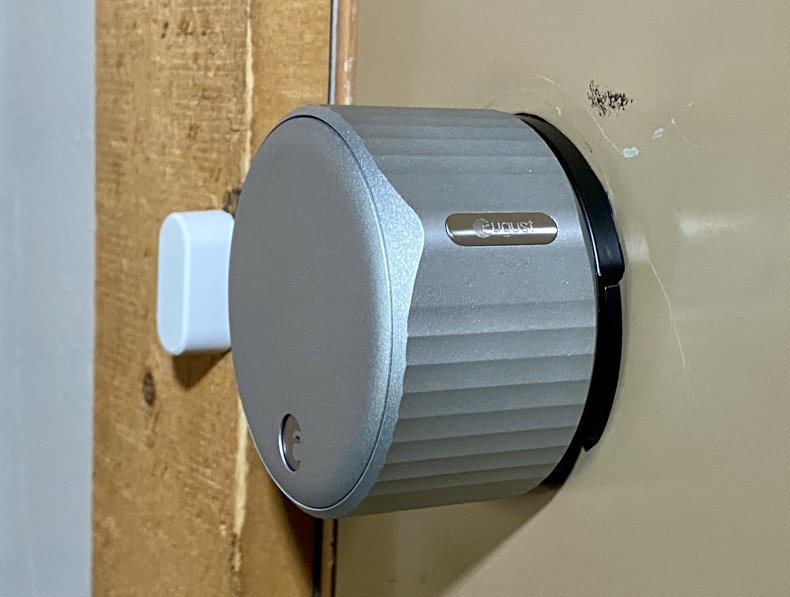 August redesigned the smart lock for this generation, reducing the size and adding deeper ridges to the edges, making it easier to grip when locking or unlocking from inside.
Even with the new design, the Wi-Fi Smart Lock sticks out from the door 1.75 inches. This is necessary to handle the locking mechanism and the batteries.
There is a small raised edge with an August logo on it that makes it easy to see if the deadbolt is locked at a glance.
August Wi-Fi Smart Lock Battery Life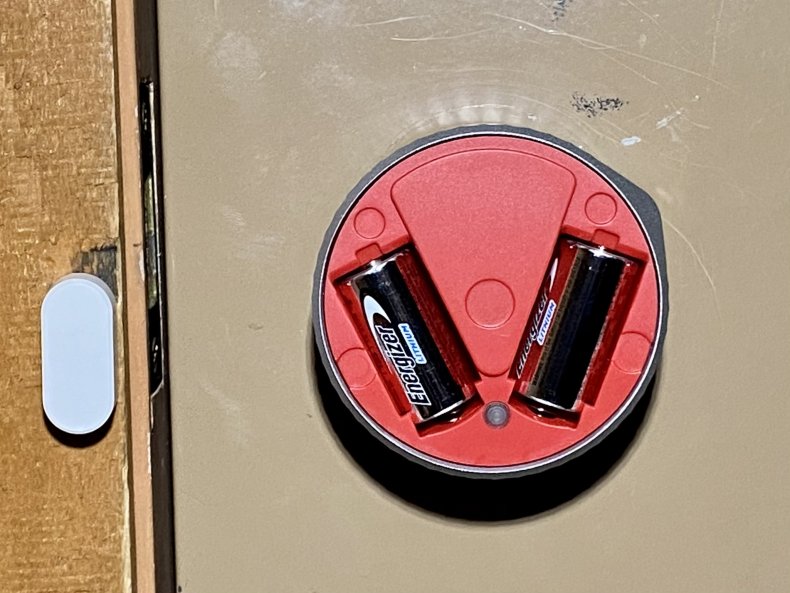 The newest August Smart Lock uses two CR123 batteries to power the lock, and these are included with the lock. August estimates the battery life at three to six months. We've been using the lock for under a month, and we've yet to get any low battery notifications.
When the battery life is at 25 percent, you will see a notification that the battery life is low, giving you enough time to buy replacement batteries for around $10 at most stores. Even if the batteries die, you can still unlock the deadbolt with your key.
August Wi-Fi Smart Lock Connectivity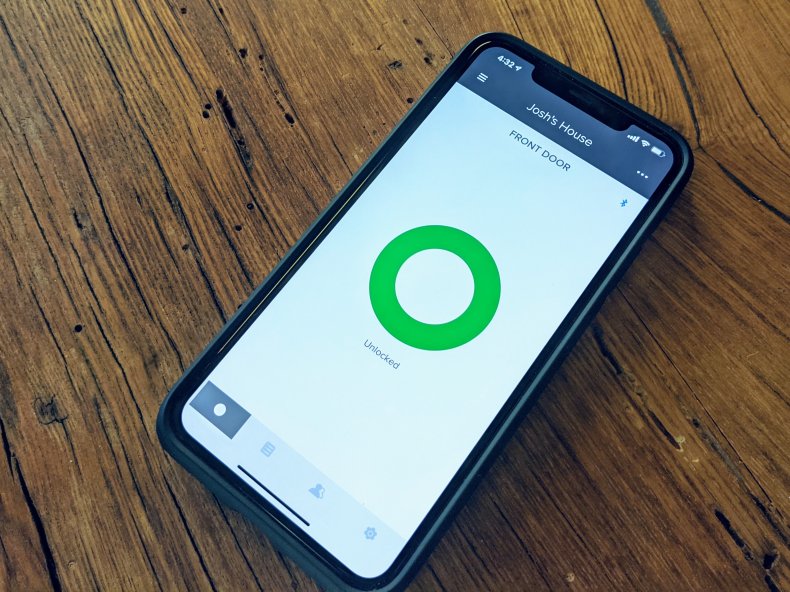 Since this version of the August Smart Lock connects directly to Wi-Fi, there is no need to buy a bridge to get it online. Our lock is across the apartment and down a hallway, where it has a good Wi-Fi signal from our TP-Link Archer AX6000 router.
The lock also features Bluetooth, which your phone will connect to when changing many of the settings.
You can use your phone to unlock the door or use the Apple Watch if you don't have your phone with you. There is an optional August Smart Keypad ($59) that removes the need for a device or a physical key.
The August Wi-Fi Smart Lock is easy to connect to Apple HomeKit or to other smart home assistants and it can even work with a variety of third-party services for home automation.
You can set the app to only unlock with a fingerprint or facial recognition, and if you lose your phone, you can disable the smart lock access from the August website.
Is the August Wi-Fi Smart Lock Worth Buying?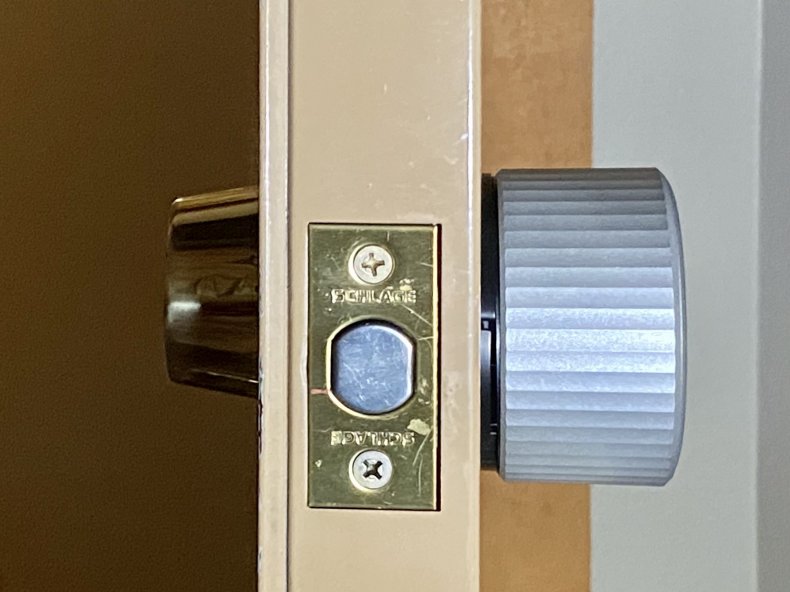 The August Wi-Fi Smart Locks is an essential smart home upgrade. The auto-lock and auto-unlock features and knowing if your door is open deliver convenience and peace of mind.
At $250, it is an expensive smart home upgrade, but it is in line with comparable offerings from Nest x Yale, Schlage and Kwikset. There is no need to buy a bridge to use the online features, and there are no monthly fees, so this is a worthwhile investment. Amazon often features the August Wi-Fi Smart Lock on sale as low as $219.19.
We love the convenience of auto-unlock, the ability to share keys with other users and remotely lock and unlock the door.
Newsweek may earn a commission from links on this page, but we only recommend products we back. We participate in various affiliate marketing programs, which means we may get paid commissions on editorially chosen products purchased through our links to retailer sites.