PITTSFIELD — Leaders of the Berkshire Museum hope to fully reopen this summer with new gallery spaces and a revamp of its second floor, fruit of a $3.5 million investment of proceeds from its 2018 sale of art.
With practical improvements already tackled, including a new sewer line, a nearly complete freight elevator and elaborate waterproofing of the historic 39 South St. building, the museum is moving ahead with work to transform its second floor, adding "pocket" galleries, new restrooms, oak flooring and improved LED lighting.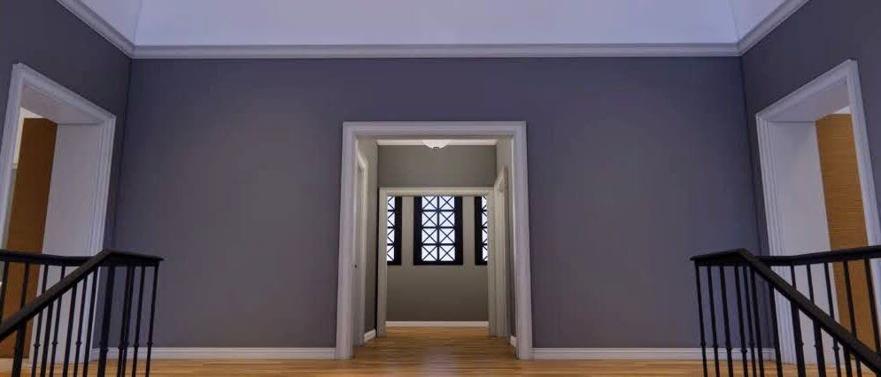 Executive Director Jeff Rodgers led an online public briefing Tuesday about work completed and underway at the 118-year-old museum, saying it addresses needs presented in its argument in favor of the controversial art sale, which brought in more than $50 million.
"This was part of that promise," Rodgers said in an interview after Tuesday's presentation.
The work is funded entirely by money received from the art sales. No capital campaign is involved. The exterior work cost about $2 million and the internal remodeling will run about $1.5 million, Rodgers said.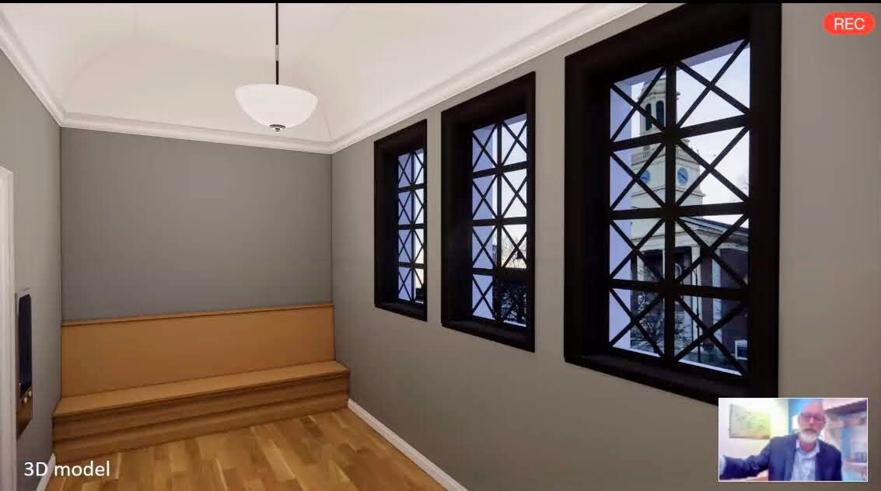 "It's going to allow us to activate our second floor in ways that we have not been able to in the past," he told listeners during the presentation.
The museum is open now only by appointment. Rodgers, who joined the museum in April 2019, replacing Van Shields, said he hopes the coronavirus pandemic lessens enough by late summer to allow people to see the big changes coming to areas that haven't been modernized in decades.
As part of the work on the second floor, fashioned by Bradley Architects and Berkshire Design, an old catering kitchen near the museum's front wall will be made into a "quiet seating area," with two restrooms nearby. That space will be flanked by small "rapid refresh" galleries, just 900 square feet each, that will provide space for short-term exhibits, as well as spaces suited for classroom activities.
Rodgers said the former kitchen is of little use in an era when caterers for in-house museum functions do their cooking elsewhere.
"We had these dead-ish spaces," he said.
People coming up the front stairwell to the second floor, heading perhaps for the Ellen Crane Room, will be able to see out windows that long have been obscured. Elsewhere on the second floor, work will provide new access to power supplies at ground level, allowing exhibit designers to place works in more places. The project was awarded to Salco Construction of Pittsfield.
At the time of the art sale, the museum argued that audiences today want more interactive experiences. Rodgers said the work taking place is designed to make that more possible, particularly by allowing staff to create exhibits that use elements of the museum's collection.
"We're all about creating experiences … born from the objects we have," Rodgers said. "We wanted to bring learning spaces into close association with gallery spaces."
To help achieve that, the project will create dozens of portable structures that Rodgers called "mobile museum units," a part of the project funded by the Feigenbaum Foundation.
The units resemble small tables with built-in cupboards that can secure items from the collection and be brought for display and hands-on appreciation to places like schools, libraries and community centers.
"They can go virtually anywhere," Rodgers said.
Down the road, the museum expects to bring its physical reinvention to additional changes on the first floor, but Rodgers said no start date has been given. For now, the project is creating new office space on the first floor from what had been the Hickey Classroom and the SABIC Innovation Studio.
"We're not rushing ourselves on it," Rodgers said of first-floor renovations. That work is expected to bring the museum's aquarium up from the basement.
On the practical side
Over many months last year, people passing the museum caught sight of work that represents about $2 million of the investment.
Along with a new sewer line, a project designed by Hill Engineering and handled by Allegrone Construction exposed and waterproofed the fieldstone foundation walls of the museum. Crews installed drains, Rodgers said, to ensure that little, if any, water even hits that new moisture barrier.
"We are watertight, which is an absolutely beautiful thing," Rodgers said.
Wally the Stegosaurus has been given a restorative paint coat and, come good weather, will be placed back in front of the museum.
Less visible to the public: installation of a new freight elevator on the building's south side. Rodgers said the elevator will allow the museum to make fuller use of its second floor, "in ways that we have not been able to in the past."