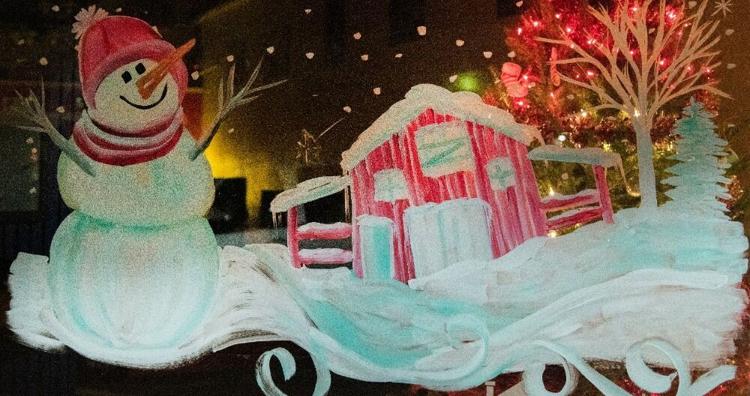 While there wasn't a community Christmas tree lighting event to ring in the holiday season in Montrose, Christmas spirit is still on display downtown.
Walking down the streets in Montrose, shoppers can enjoy the festive holiday decorations in businesses' store front windows. While COVID-19 has impacted this holiday season's celebrations, local businesses have kept the spirit alive by hanging Christmas lights and other decorations in the front windows for the community to enjoy.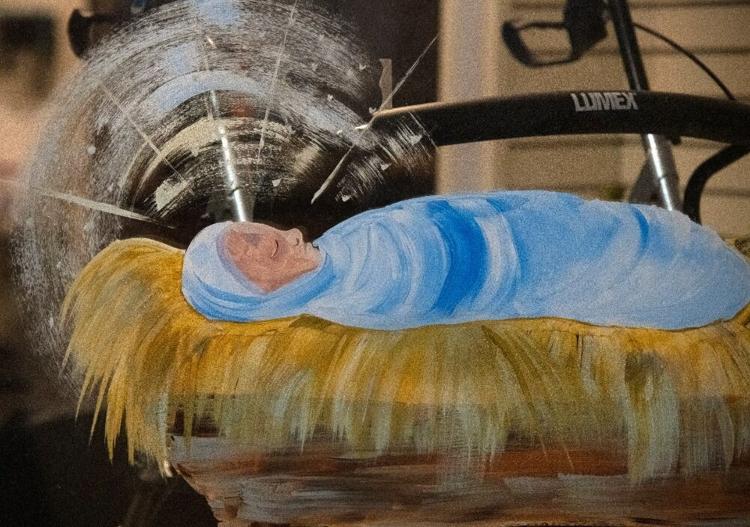 "Shopping on Main Street during the holidays is especially fun because so many of our businesses put in extra time and attention to their store fronts," Mayor Barbara Bynum said. "Combined with the holiday lights and decorations the city installs, it really feels special in a way that online shopping cannot."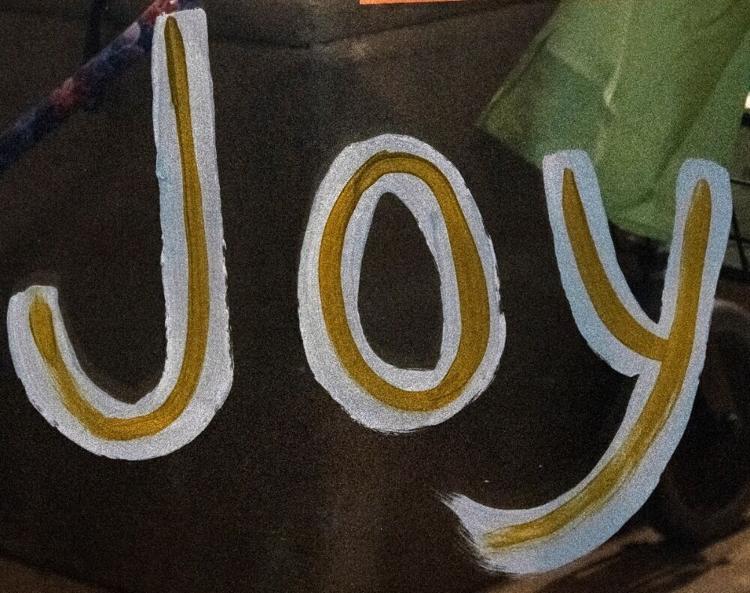 Frosted window scenes of Jesus in a manger along with Christmas trees and holiday lights glisten through the windows.
William Woody, office of business and tourism communications manager, toured downtown to capture the beautiful window displays, something he's done for years.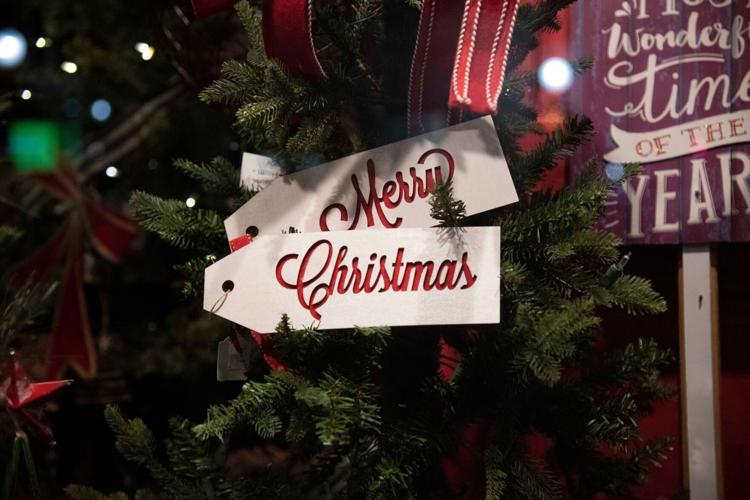 "Each year, about this time, I stroll downtown Montrose recording the holiday storefronts," he said.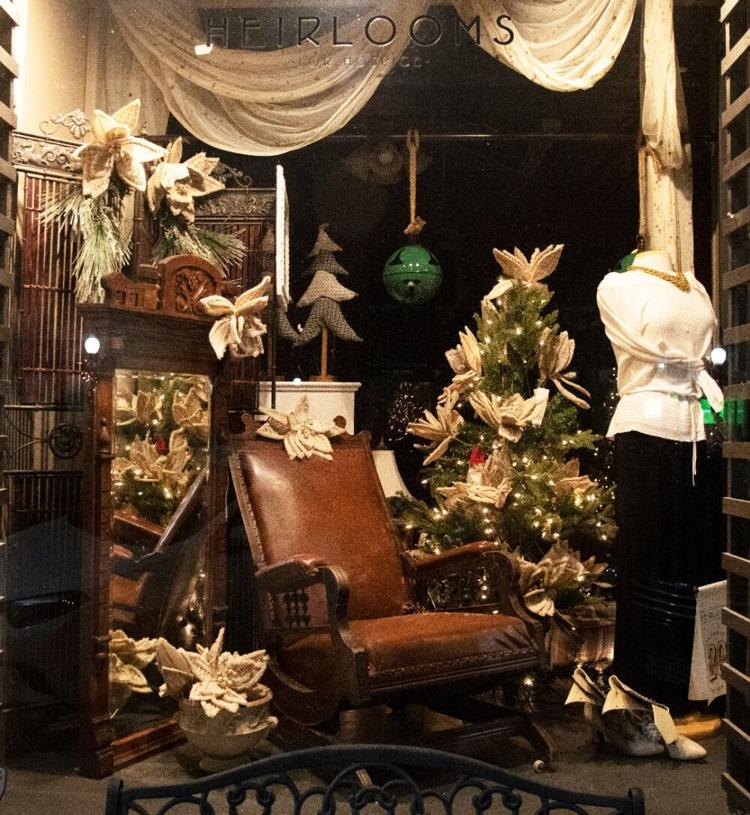 Then he compiles all of the photos into a collage to showcase the hard work of shopkeepers during the holiday and this year was no exception.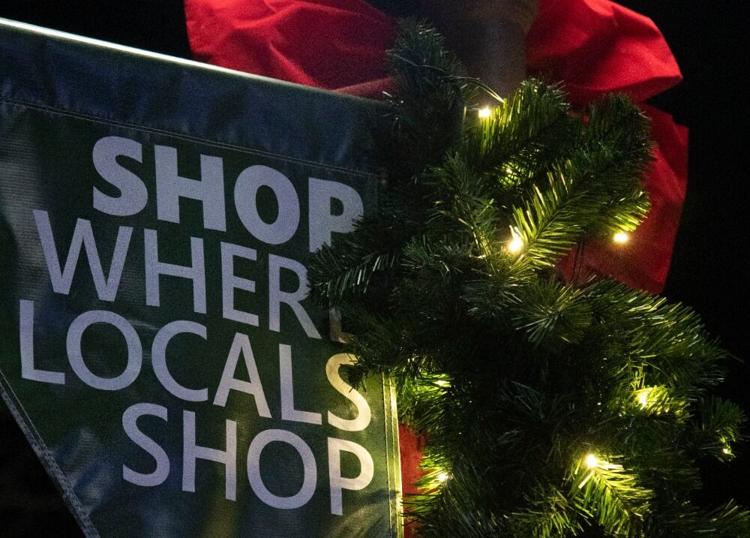 "I got inspired by a holiday display I saw once in New York a long time ago," Woody said. "Basically, I snap entire window displays and small details that I like and combine them into a single collage.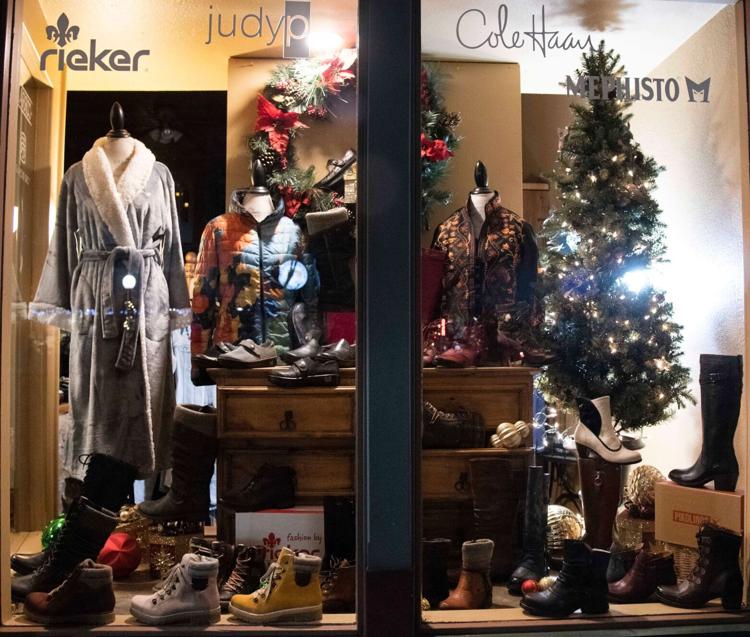 "The collage is my celebration of the hard work our downtown shopkeepers do to keep our downtown the wonderful place that it is."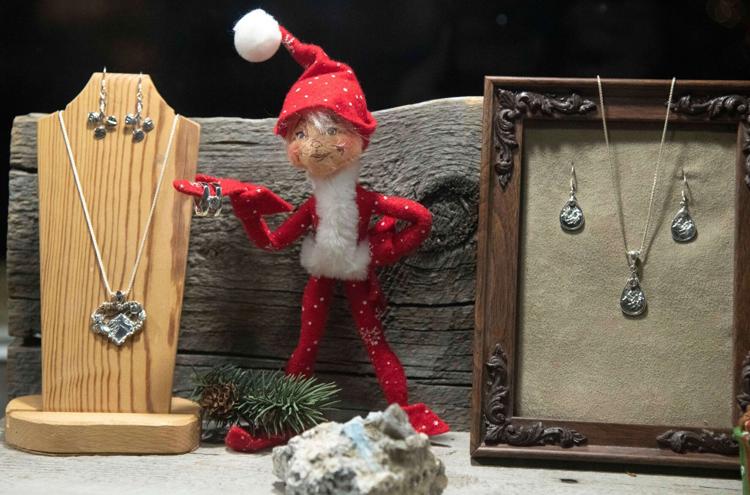 Woody's collage is a small gesture in showing gratitude to local business owners for their work and supporting our local downtown.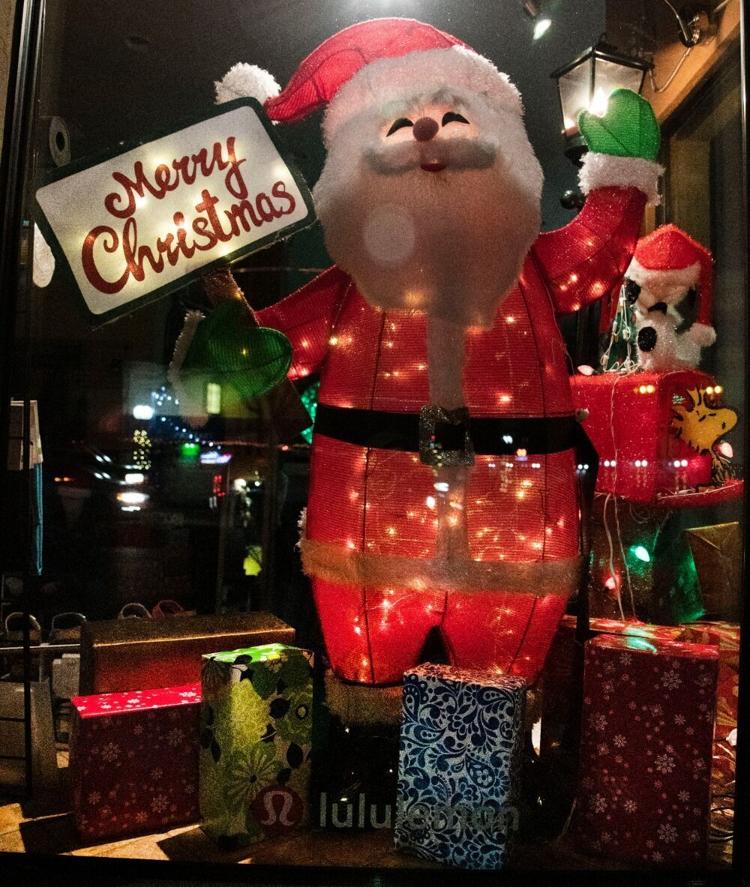 To spread more holiday cheer, the city of Montrose put $10,000 of Montrose Bucks into Small Business Saturday promotions, which will continue for the next three Saturdays. The first Small Business Saturday was Nov. 28, with the remaining ones today, Dec. 5, as well as Dec. 12 and 19.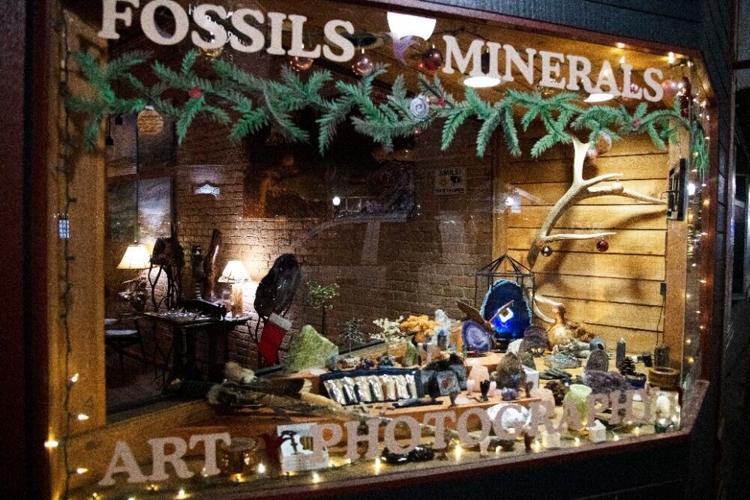 "Shopping locally is always important to a community," Bynum said. "When we spend our money locally, that money stays in our community and supports additional businesses and the families who own these businesses."
Sixteen downtown businesses are participating in the promotion where customers receive $10 in Montrose Bucks for every $50 spent at those locations.
"The extra $10 per $50 that shoppers can earn by spending locally will hopefully reward those who shop locally and incentivize others to try shopping locally this year," she said.
While taking a stroll to admire the Christmas displays, just don't go pressing your nose up against the window.
Lauren Brant is a staff writer and digital content coordinator for the Montrose Daily Press.