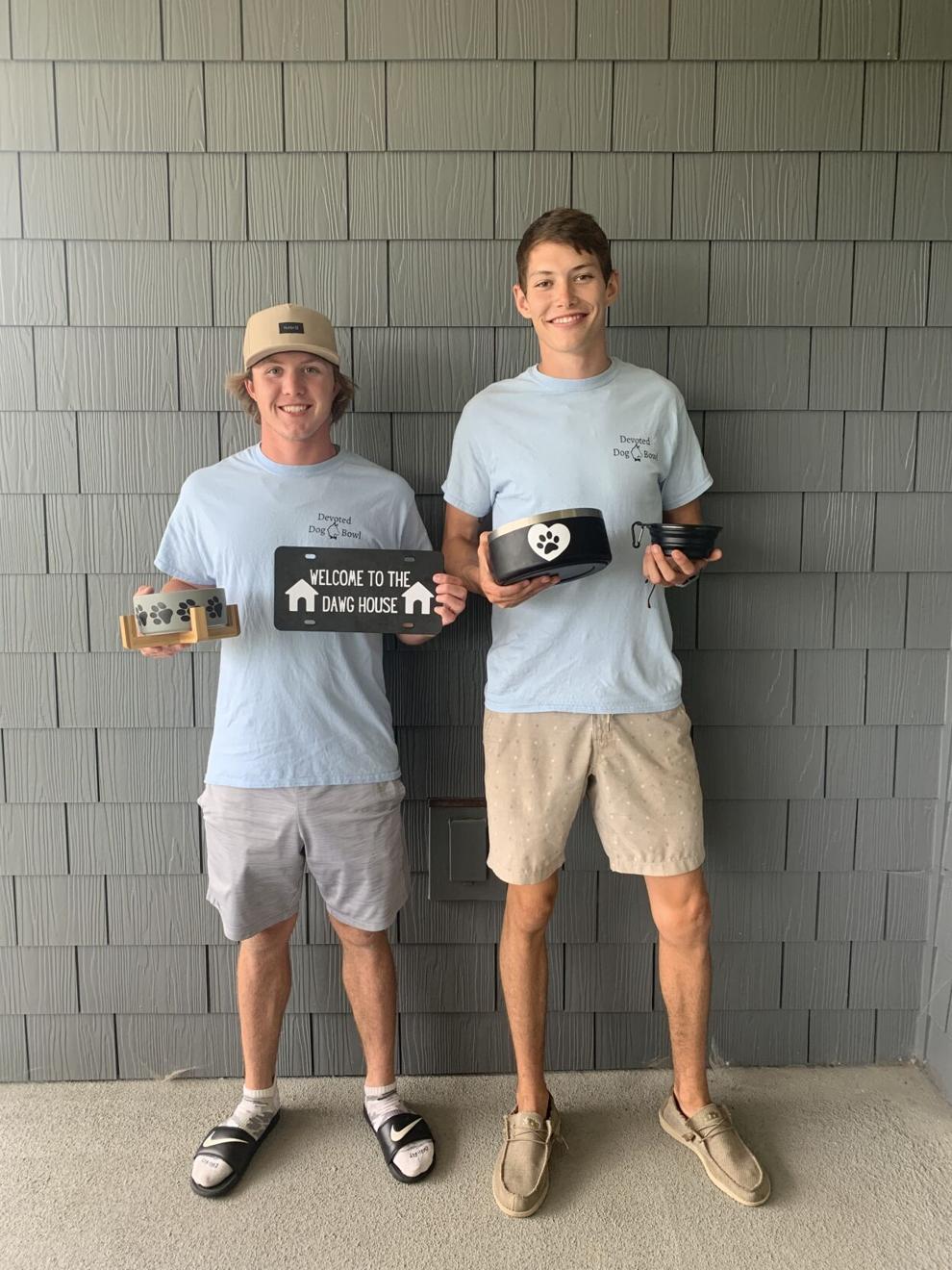 Two best friends recently started an online business that supports man's best friend.
Beau Singer and Branden Waltz, who both graduated from Oceanside Collegiate Academy in 2019, share a passion for helping abandoned dogs. After working for an affiliate site that focused on pet nutrition and health, they decided to start their own venture with the knowledge they gained about the pet industry.
Devoted Dog Bowl began with a simple idea. Waltz gifted his mom a dog bowl and decided to ask a friend to create a vinyl sticker with the dog's name to make a more personalized gift.
Initially, Singer and Waltz weren't planning to start a business, but they were frustrated with the shortcomings of large companies that constantly ask for donations but are not transparent about where the money actually goes.
Their solution to the problem was creating a dog bowl business that gives back to dog shelters.
Devoted Dog Bowl sells customizable dog bowls in two different sizes. The large stainless steel dog bowl is 64 ounces and can be used for food or water. The rust-free stainless steel is dishwasher safe and includes a non-skid ring so the bowl stays in place while the dog is chowing down. The small ceramic bowl sits on a wooden stand and is best for medium and small dogs or cats. Devoted Dog Bowl also sells a collapsible travel bowl for dogs that are on the go.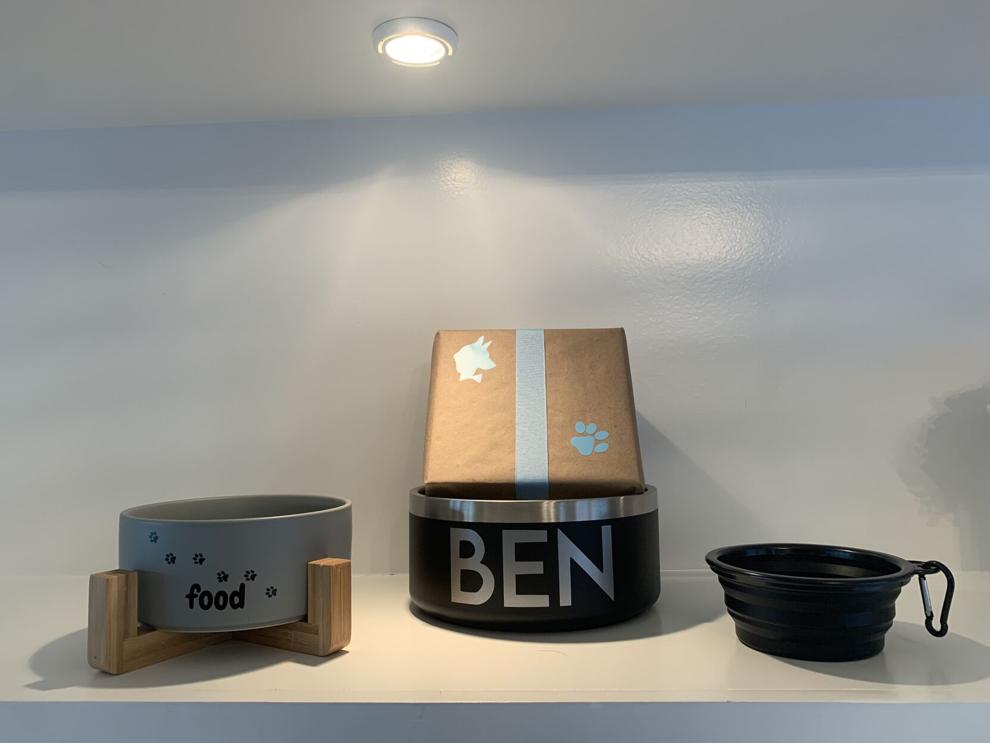 Singer and Waltz buy the dog bowls in bulk and create their own vinyl decals. The decals are durable and dishwasher safe. They recently purchased a laser engraver to enhance their customizing options, once they learn how to use it.
The main goal of the company is to give back. Ten percent of all proceeds go to a local dog shelter. For those who aren't interested in purchasing a product, there's a donation option where 100 percent of the money goes to a dog shelter. Singer said it's not about making money selling dog bowls, rather they want to build a recognizable and trustworthy brand. "We want people to see this (product) and trust it," he said.
Singer and Waltz also want to be open about where the donations are going so customers are confident their money is making a difference. They want the money to directly impact the dogs, not pay for staff salaries, shelter bills or other operational costs.
Singer and Waltz plan to donate to local shelters that align with their values, specifically no-kill shelters that treat the animals well.
Creating partnerships with dog shelters will allow them to track exactly where the money goes and build a trusting relationship with the shelter. This will also allow them to specifically understand the needs of the shelter and donate directly to a certain cause. For example, if a shelter needs more dog pens, they can purchase the materials instead of simply writing a check.
Singer and Waltz want their customers to be a part of the donation experience. They plan to post a vlog each time they deliver a donation so the customers can see where their money is going.
After Devoted Dog Bowl's first month of sales, Singer and Waltz hand delivered two $100 donations to animal shelters. Waltz was traveling in California at the time, so he donated to a local shelter there and Singer gave a check to Dorchester Paws in Summerville.
"It felt good being able to follow through with what we said we're going to do," Singer said.
Now, in their second month of business, the two are looking forward to selling more products to increase their donation amount.
While Devoted Dog Bowl started with customizable dog bowls, the business has already expanded to selling custom decals and license plate tags that can be put on the front of a car or used as a decoration.
Singer and Waltz are working on starting a dog food subscription service in August so customers have organic and healthy dog food to fill the bowls with. Additionally, they are looking into selling dog accessories, including collars and leashes.
Singer and Waltz hope the dog bowls will become a launching point into a vibrant business that helps dogs in need. Waltz said he hopes customers see their dog bowl each day and are reminded they helped a sheltered dog with their purchase.
For more information and to purchase any of their products go to: https://devoteddogbowl.com.