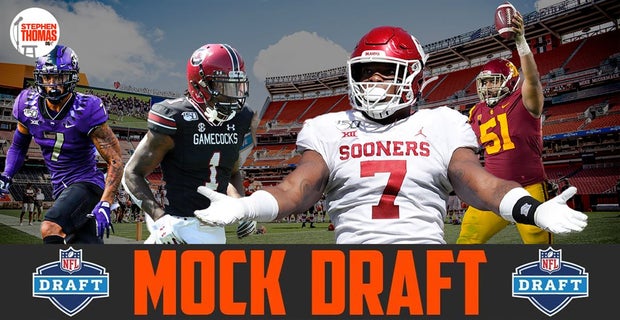 CLEVELAND, Ohio – Hello there, my fellow Cleveland Browns fans and regular OBR readers. Hey, remember last week when I opened the Weekly Mock Draft with that statement about how it was probably the last week since The Return that any of us wanted to look at a mock draft (and whatever other assorted nonsense I threw in to make it seem like a fuller paragraph)? Well, let's just go ahead and stipulate that we're repeating that here because it still applies. Actually, it probably applies more this week since the team went out, kicked the Steelers in the danglers, and moved on to the Divisional Round of the NFL Playoffs. No one really wants to think at all about The Draft this week. Guys, *I* don't really want to think about The Draft this week, and I'm a certified draft wacko.
I. Get. It.
However, I am bound by solemn OBR oath to produce a new mock draft each Wednesday, if for no other reason than to avoid being hit with a stick by my Editor. Also, it will provide a nice distraction from trying to find a crack in the armor of Patrick Mahomes.
It's always draft season around here.
Draft season is a long process, and we're still in the very early stages of it. We haven't even hit the official declaration deadline as of yet. The big board rankings we see currently will change numerous times between now and April, in some cases rather drastically. As they do, we'll adjust here at OBR Draft Headquarters, and select prospects in their new range, whatever that may be. As of today, we totally agree with you that there is No Way In Hell that guy will be there that late. There is also No Way In Hell that other guy will be picked that early.
Complete agreement.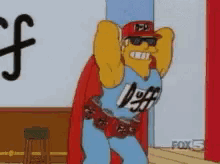 The past several editions of the Weekly Mock Draft here on The OBR, we've thrown in a couple of key free agent signings that, if they were to actually happen, would alter the draft strategy and the positional distribution approach. A lot of reader friends have said they enjoy that added element, as it presents a more full picture of what an offseason haul might look like, once completed. So we'll keep doing. it. We like making people happy. We also like bacon.
For the purposes of our simulation this week, let's say Andrew Berry and his gang of nerds go out and sign Trey Hendrickson (Edge, New Orleans Saints), Dalvin Tomlinson (iDL, New York Giants) and Neville Hewitt (LB, New York Jets).
We will once again be using the fine online mock draft simulator over at The Draft Network for this version of the Weekly Mock Draft.
Off we go…