No, Halloween is not completely canceled this year. After all the horrible things 2020 has done, everyone needs to blow off a little steam with the year's most fun holiday. Although, things will be different this year. A lot of towns nixed trick or treating, and those that didn't will likely have restrictions.
There are still some options, though, even for adults, including a lot of drive-in theaters hosting live horror shows or Halloween movie screenings. However, if you don't want to risk going outside at all this year—because things are a lot scarier than usual for a number of reasons—you have online options. Here are a few to consider:
American Horror Story Murder House
Take a virtual tour of "The Murder House" from the first season of Ryan Murphy's hit American Horror Story. Fans of the show will no doubt recognize the Italian brick exterior built in 1908 and the Tiffany-stained windows and eerie lighting fixtures. A production crew set up 15 cameras throughout the Los Angeles home and the event will be done pay-per-view style for $25, which gives you 24-hour virtual access until sunset on Sunday, Nov. 1.
There will be all kinds of activities, and live-streamed guests, including a real-life exorcist, a white witch, a vampire expert, and more. Some early-bird ticket buyers are staying overnight in the basement with a small group of paranormal investigators for the event, and you can see how they fare. Oh, and the current owners claim it's haunted by ghosts.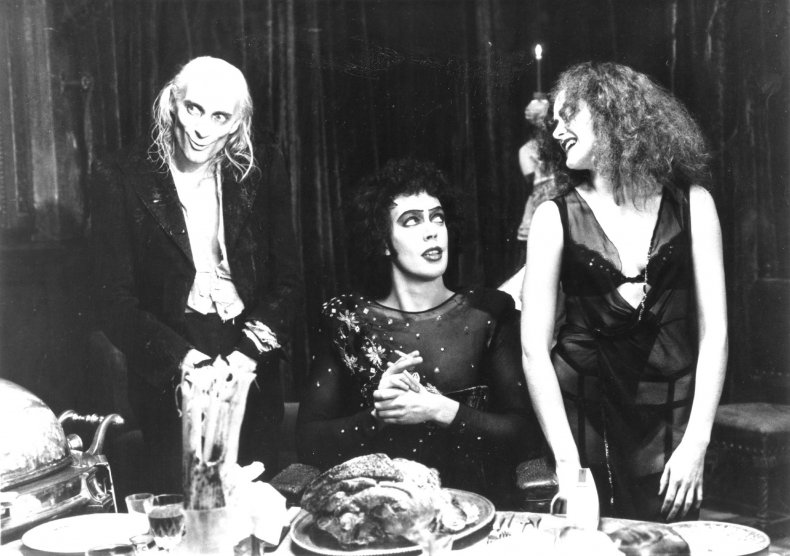 The Rocky Horror Show Live Stream
The Wisconsin Democratic Party of Wisconsin is holding this fundraiser for Joe Biden, but people of all political persuasions can still enjoy the songs and campy fun of this cult classic performed live in this streamed musical event. Set to participate are original cast members Tim Curry, Barry Bostwick and Nell Campbell, along with Connie Britton, Lance Bass, Rosario Dawson, Jason Alexander and David Arquette. Also performing music live are the Dresden Dolls, Miss Peppermint, Josh Gad, Kalen Chase, Rumer Willis and many others. Suggested donation price is $31.
Fortnitemares Afterlife Party with J Balvin
Fortnite presents this Halloween series of non-stop Halloween-themed games. The event started on October 21, but runs through November 3. Just be sure to take a break from the gaming to catch the Afterlife Party with J Balvin on Halloween night at 9 p.m. ET in Fortnite's Party Royale mode social space. LED walls and camera tracking means Balvin will be performing his reggaeton hits in the virtual world.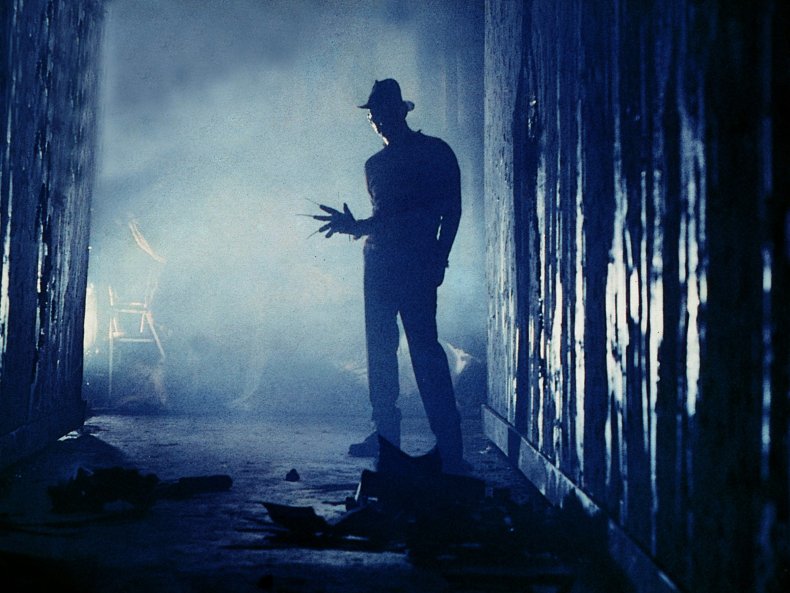 ShudderFest
This day-long event will feature panels, presentations, conversations and screenings led by icons across all horror-related genres. Beginning at 12 p.m. ET, the festivities will include the actors Tony Todd (Candyman) and Robert Englund (A Nightmare on Elm Street); a conversation with the makers of 1999's classic The Blair Witch Project; a special recording of The Kingcast podcast with Creepshow showrunner and The Walking Dead producer/frequent director Greg Nicotero; and a presentation by guitarist Kirk Hammett of Metallica.
At 9 p.m., there will be a special double feature for Shudder TV members only: John Carpenter's 1978 classic Halloween, followed by a surprise Shudder TV original that won't be seen again until 2021. (Shudder runs $4.99 a month, but non-members can take advantage of a 7-day free trial.)
Circuit des Yeux
The experimental musician Circuit des Yeux recently retired her online concerts, but she's making one last exception for Halloween night's full blue moon. Listen to her set of her eerie folk and electronica on Constellation Chicago's YouTube channel at 9:30 p.m. ET. Tickets are $15.
Annoyance Theatre's Splatter Theater

Running live online both Friday and Saturday at 10 p.m. is this spoof of classic slasher films with lots of fake blood. For the first time in its 34 years, the show will be virtual, which should make for its own unique brand of theater. A donation of $20 is suggested for this fund-raiser.
JACK Quartet at Merkin Hall
If sticking to a set schedule isn't your style, or if you just need a little spooky background music, head over to New Music New College's YouTube channel for this concert recorded recently at Merkin Hall by the JACK Quartet. The bright lights of the hall don't quite set the correct mood for Halloween, but shut off the screen, and the audio will provide the perfect soundtrack for the night with ghostly strings.
The Creative Kitchen
If you're looking for a more family-friendly affair, check out this cooking class for children that offers healthy fare, along with some tempting treats. Starting at 11:30 a.m. ET on Saturday, there will be Zoom events that teach how to make "witches' hair" spaghetti, "eyeballs" (black olives atop mozzarella), and "skeleton tears" (grape tomatoes). Kids will also learn to make marshmallow ghosts and pumpkins. (Full ingredient lists are online.)
At 2:00 p.m., learn how to make edible slime, and at 4:00 p.m. take a live class from the Children's Discovery Museum of San Jose. (The first class is free, the 2:00 p.m. is $25, and the 4:00 p.m. is $30.) Consider the classes a bonding event that doubles as a substitute for trick-or-treating.