WENATCHEE — With its retro, light-up sign and white painted exterior, The Igloo Tavern is hard to miss. Take a quick drive down Miller and you'll spot it, seated at the edge of the busy street, eaves draped with red, neon tubing.
Inside, the long bar with its pub-style chairs, and the pool table in the next room feel like the typical staples of any tavern, but don't be fooled. The Igloo is far from typical. It is a local landmark, much in part thanks to the care and upkeep the property has received during its 70 odd years. The tavern's legacy is evident to each customer who walks through the door.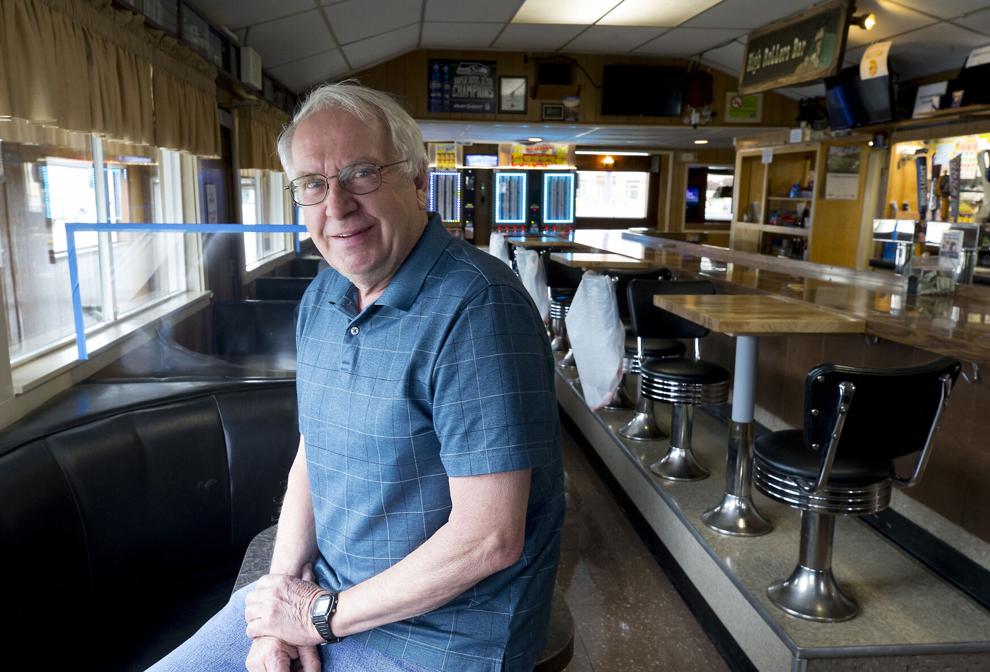 Bill Mickelson, The Igloo's current owner, does a bit of everything. The business has been in his family for more than 75 years and he has been working there for more than 40. Mickelson is the third owner since it was acquired in 1944.
A lot has changed since then.
"It doesn't even basically resemble the old days," Mickelson said. "When I started it was strictly beer. We had a few snacks. Now there's beer, alcohol, we have a kitchen, we have food, entertainment, video games and a pool table."
The Igloo's clientele is mostly an older crowd. Some customers have been around since Mickelson started, and Mickelson and his staff know the regulars by name. When the front door opens, squeaking hinges ringing loud and clear, everyone always turns to look. Regular customers don't come in through the front. They use the back.
This past year has been rough for most businesses in the wake of COVID-19. The mandated closures — and the hesitancy of once-loyal patrons to step outside their homes and return to familiar hangouts now that those closures are easing up — have taken a toll.
The Igloo has, for the most part, weathered the storm.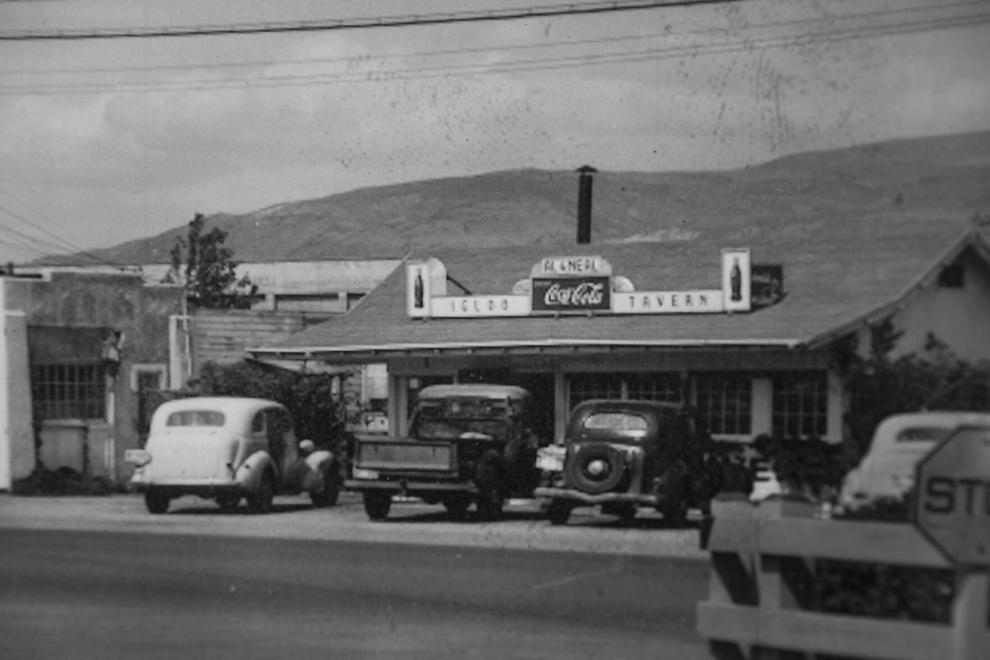 As The Igloo stretches past its 75th year, its legacy is secure. People know what The Igloo is, even beyond Wenatchee's borders.
One time, while on vacation in Hawaii, Mickelson went to the gym wearing an Igloo T-shirt. Someone asked if he had been downtown earlier — he hadn't. Another person had been wearing the same shirt that day.
In Wenatchee, The Igloo is literally a landmark. "When you get to The Igloo, hang a right," were the directions Mickelson once was provided by his son's dentist office.
Mikelson has found that he hasn't had to do much to draw in new customers. The legacy he has built — adding to the foundation laid by each of the owners before him — brings in customers on its own. Some are third-generation: Grandfather, father, then son.
COVID-19 threatened to tear down that legacy. The past year hasn't been easy, but The Igloo has adapted and survived. Customers sit farther apart now — even those who have sat together for decades. Half the bar stools have been removed and replaced with small wooden tables to force social distancing. Masks cover smiles.
Hand sanitizing stations are sprinkled throughout the tavern. The air intake/outtake system has been updated so that the indoor air is replaced with fresh air more frequently. Stainless steel plates have been fastened to surfaces that get used heavily to make sanitizing easier. The cleaning is constant.
Keeping things clean and maintained has always been important to Mickelson. The impact those values have on the business and its customers is clear.
One time, while Mickelson was out and about, once again wearing an Igloo shirt,  someone approached him — without knowing who Mickelson was — and commented about how clean The Igloo was. It is the kind of feedback that tells Mickelson his hard work is paying off.
Mickelson keeps a shed full of spare parts out back, and he buys two of everything. That way, when something inevitably breaks, The Igloo can continue to run smoothly with little or no downtime.
Mickelson recalls when he hired someone to work on his ice machine's water pump, the technician was amazed that the machine was still running at its age, and that it was so clean.
"I was taught maintenance," Mickelson said. "You keep it running, that way you don't have to buy a new one."
All that time spent in mandatory shut-down this past year hasn't been wasted. Mickelson put it to good use working on much-needed updates throughout the tavern. That included new insulation and fresh flooring in the women's bathroom and the walk-in space behind the bar where the kegs and liquor are stored.
He is still paying off the loans taken out to do the renovations, but the work was necessary, and the pandemic gave him the time he needed to do it.
As for plans for the future of The Igloo, Mickelson says he doesn't have any.
"I'm 70 now," Mickelson said, "so I'm going to have to retire sometime. But for the moment, it's not next week or anything."
He plans on leaving The Igloo, along with its legacy, to his son, a current employee.
When it comes down to it, it is the care of place and customer that makes The Igloo special, and ultimately allowed it to survive a pandemic that has eaten many other businesses alive. Mickelson believes the tavern's comfortable atmosphere is what keeps customers coming back for more.
The Igloo's regulars haven't all returned yet after the tavern reopened, but Mickelson takes it in stride.
"We still have some people that are not comfortable coming out," he said. "But there's always turnover in this industry anyhow. We all get old and die. You can't be around 76 years and have the same customers all that time."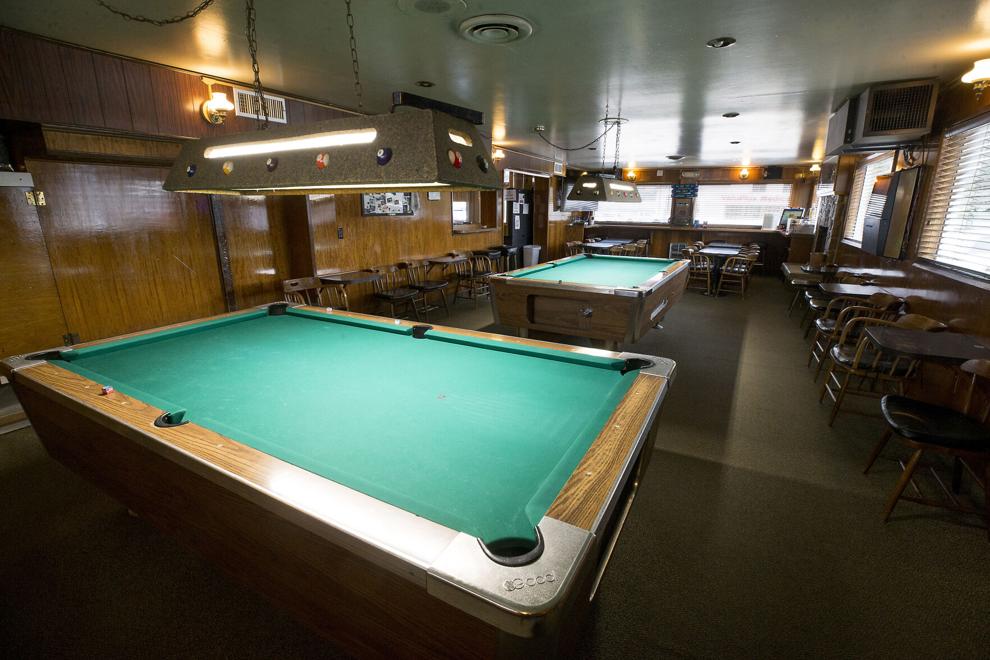 To the left of the bar is a small lounge area, complete with two pool tables, a fireplace and a collection of pub-style chairs. The back of each chair is worn in the exact same spot — a subtle testament to the many years' worth of customers who have kicked back against the stone hearth.
One chair, in particular, bears a special mark — a small memorial plaque engraved with a name. The customer who used to sit there died a couple of years ago. For a tavern that takes such care to provide a sense of home-away-from-home to its patrons, the tribute feels fitting.
"I don't want to do it on every stool," Mickelson said, leaning back against the hearth and rubbing his hand along the brass-colored plaque, "but he was pretty special. I'm in Mike's chair."