There is a scene in Alfred Hitchcock's seminal 1958 noir-thriller film, Vertigo, where the main character falls into a dark and menacing dream sequence. Ominous music plays as his acrophobia – the intense fear of heights – and infatuation for his friend's wife weave into a beautiful nightmare where flower petals come down from the ceiling enveloping him before he then falls from the sky into nothingness. This graphic yet stunning world became an inspiration for 24 year old Florentina Leitner's graduate collection that the judges awarded the womenswear crown in ARTSTHREAD's first ever online Global Design Graduate Show, of which the fashion categories are sponsored by the industry-leading fashion house, Gucci.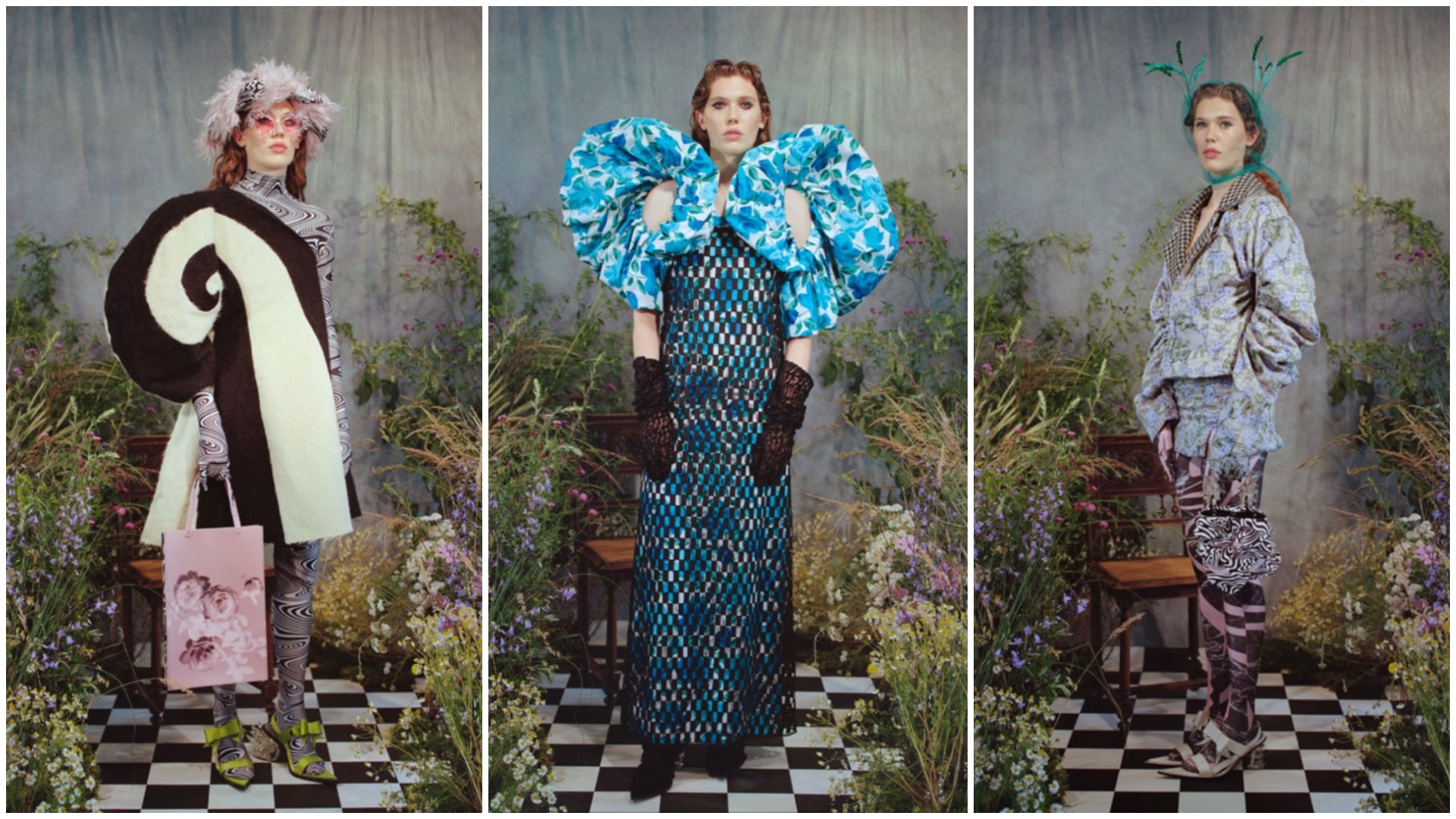 Florentina's collection, Midnight Vertigo, is inspired by that same hypnotic and dizzy feeling one experiences with a fear of heights that caught the attention of Alfred Hitchcock and artists such as Louise Bourgeois. "I felt like I was in a nightmare towards the end of my graduation year. All the news and events felt surreal and scary but in such dark times there was also the chance to find beauty," Florentina tells i-D. "I wanted to capture this beauty in my collection and make something very personal."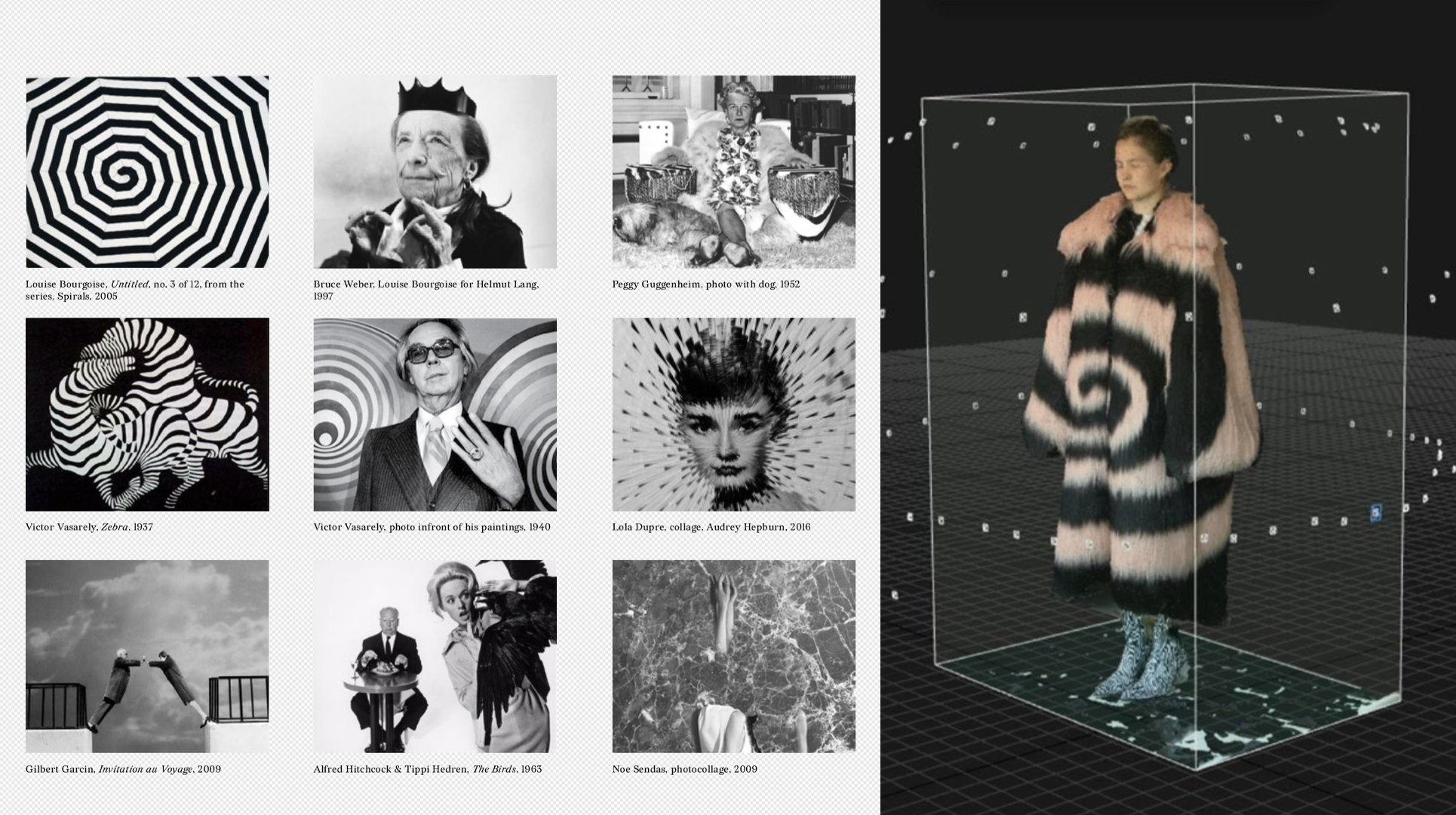 In her collection, garments deceive the eyes with their vivid colours, spiralling patterns and twisted floral designs. Wanting to match the way Hitchcock expresses the fears of vertigo through soft imagery and bright colours, an oversized fluffy Alice in Wonderland– esque coat with a pink and black swirl design sits in the collection alongside geometric trench coats with ripples of bunched detailing and gowns with bright and blooming flowers beneath a strict chessboard design. Many of the garments are partnered with tights in intricate and hypnotic designs under sculptured heels and with sunglasses that have been liquified and moulded, in an ode to the 20th century socialite Peggy Guggenheim.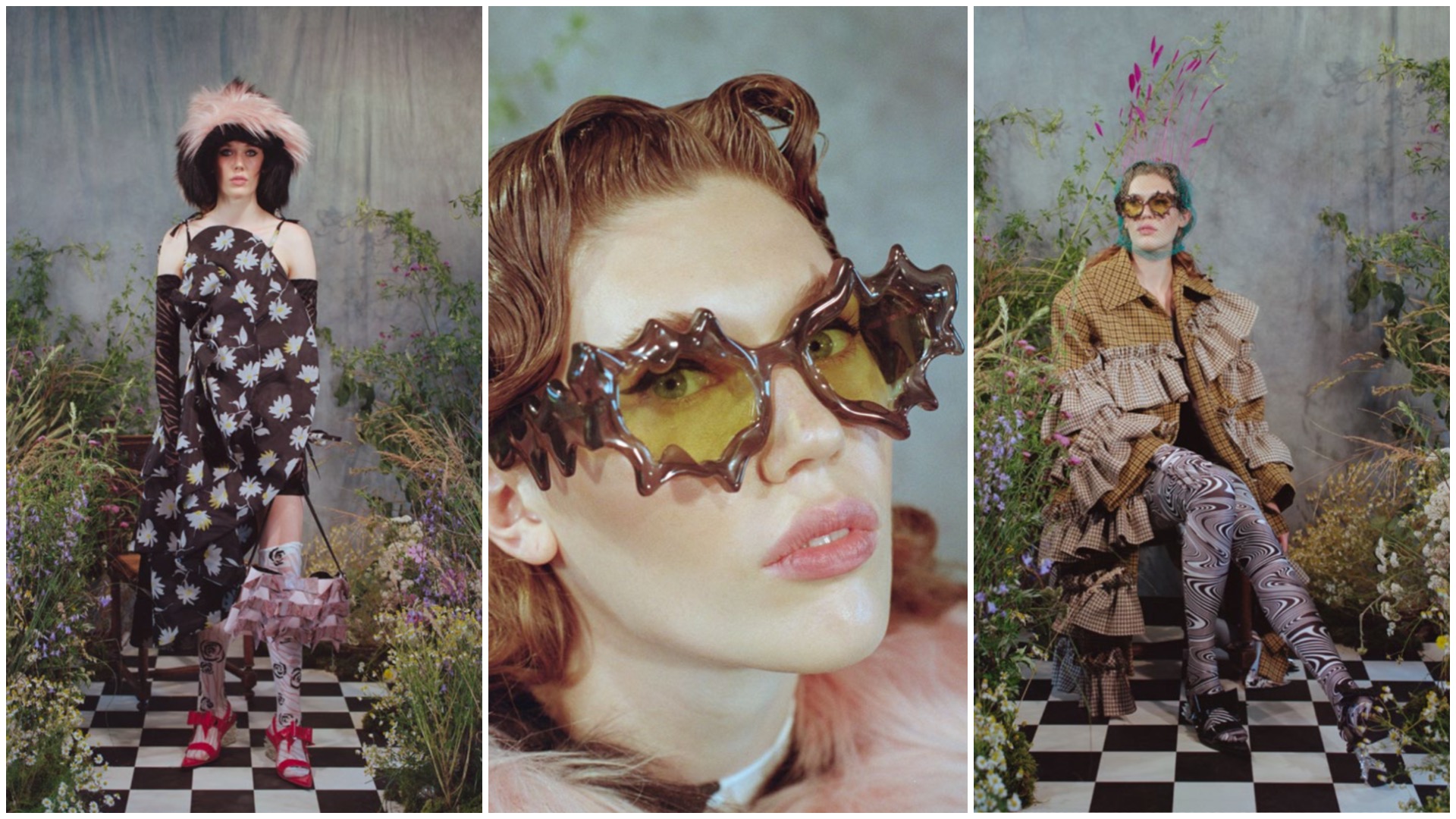 Florentina has always wanted to be in the creative industry and from the age of 14 began studying at the Fashion Institute Hetzendorf in Vienna, specialising in knitwear, before moving to Antwerp to get her degree at the Royal Academy of Fine Arts. For the final collection of her Masters in Fashion Design, Florentina wanted to make sure it was authentically her. "As it was my last collection as a student, I wanted to make something which was 100% me and not think too much about the customers I want to attract or having to commercialise it for the market" Florentina tells us.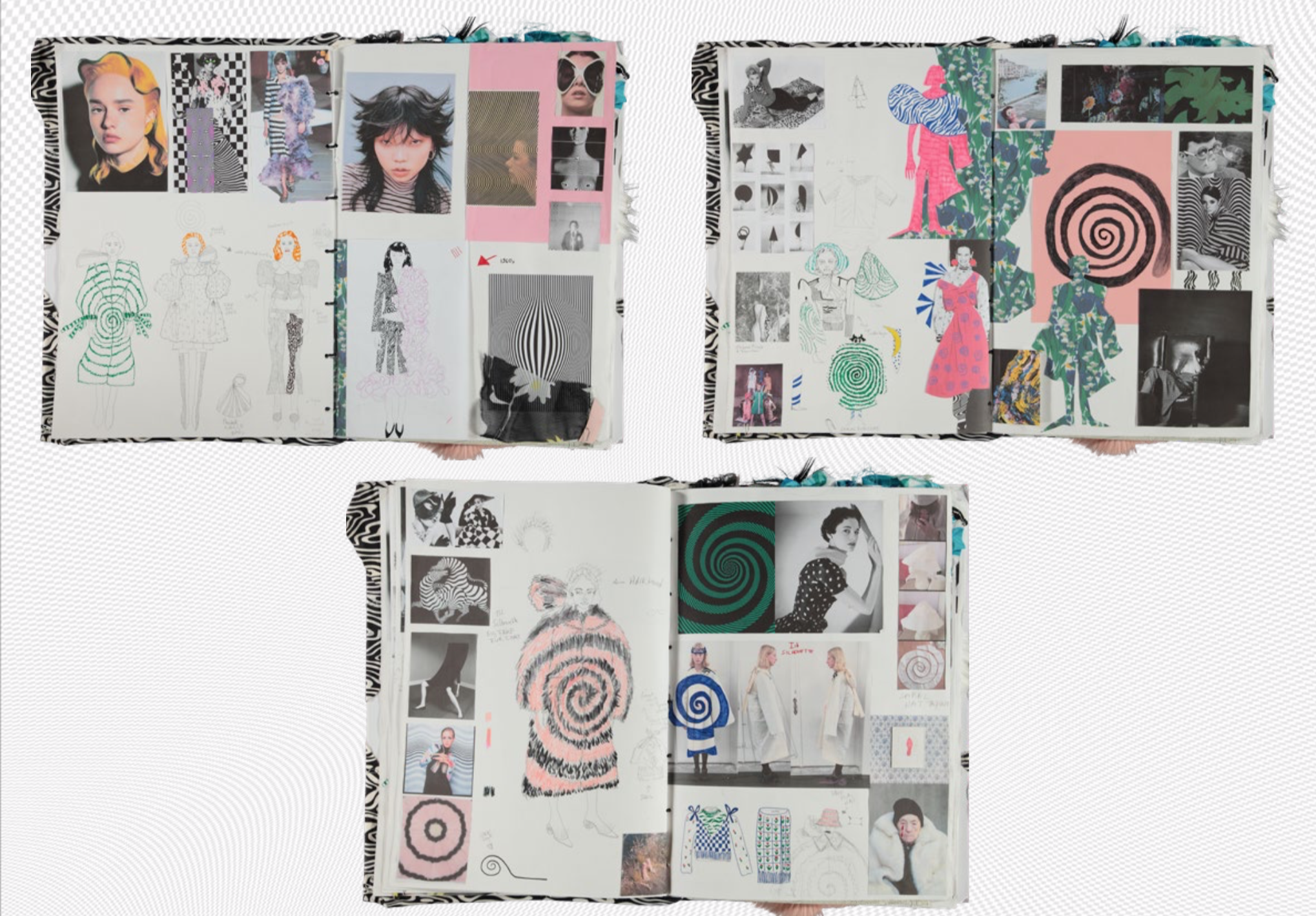 It was important for Florentina to keep the collection sustainable through upcycling – the process of turning old garments into new creations – and using leftover dead-stock fabrics. "I used a lot of old clothing pieces from vintage shops and cut my patterns out of them as well as using them for detailing such as zips and buttons," says Florentina. "As a fashion student in the midst of a pandemic, you need to start getting creative with found materials."
"Covid-19 cancelled a lot this year and chances like this mean a lot to me and other young creatives who are trying to make a start in the industry," Florentina said about winning this award and having her designs and passions showcased on an international scale. Since graduating, Florentina has started working in the womenswear team of the esteemed Dries van Noten but she still dreams of also creating her own brand in the near future.
You can see all the amazing entries in this year's Global Design Graduate Show, here.