Fans of the beautifully composed, tasty wood-fired pizzas from Flour Girl & Flame have something to look forward to, potentially as early as next spring.

Chef Dana Spandet, who started the pizza business this past August in collaboration with Tall Guy founder Dan Nowak, has signed a lease on the space at 8121 W. National Ave., where she plans to establish a brick and mortar home for Flour Girl & Flame, a restaurant which will serve pizza and a variety of dishes, all made in a wood-fired oven.

The 1500 square-foot building, which resides in the heart of the National Avenue corridor, was built in 1900. Although it's since been modernized, it still sports plenty of character, including an old-school brick and glass-block storefront.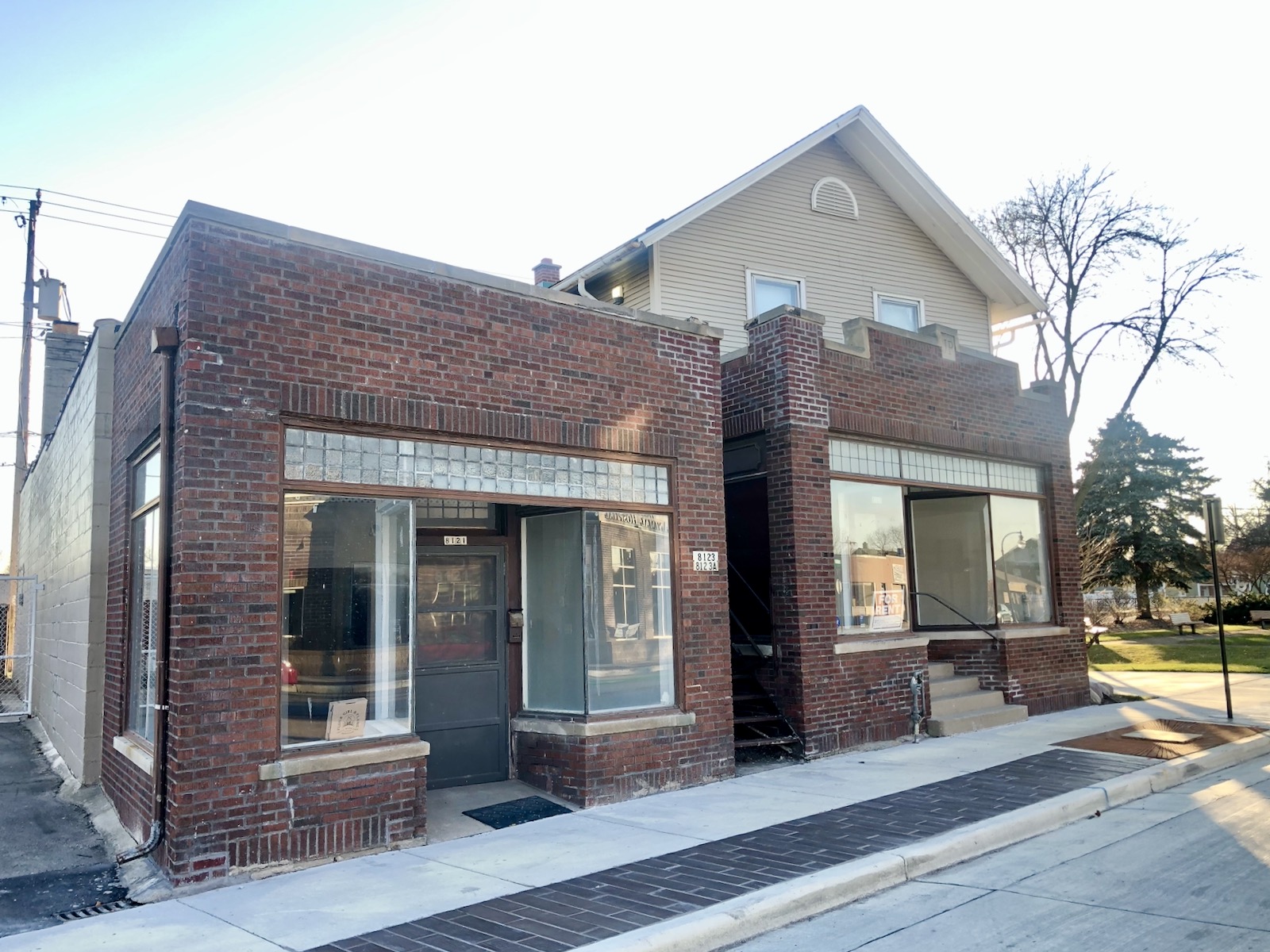 "Years ago, it was a butcher shop," notes Spandet. "And there's still an old  smokehouse in the basement. I'd love to restore that and make use of it at some point… though that's probably quite a ways off."

In the meantime, she's focusing on transforming the interior into a restaurant which will showcase a copper-clad Le Panyol oven, complete with a refractory Larnage clay interior that fires at levels up to 900 degrees, cooking a pizza in about 90 seconds.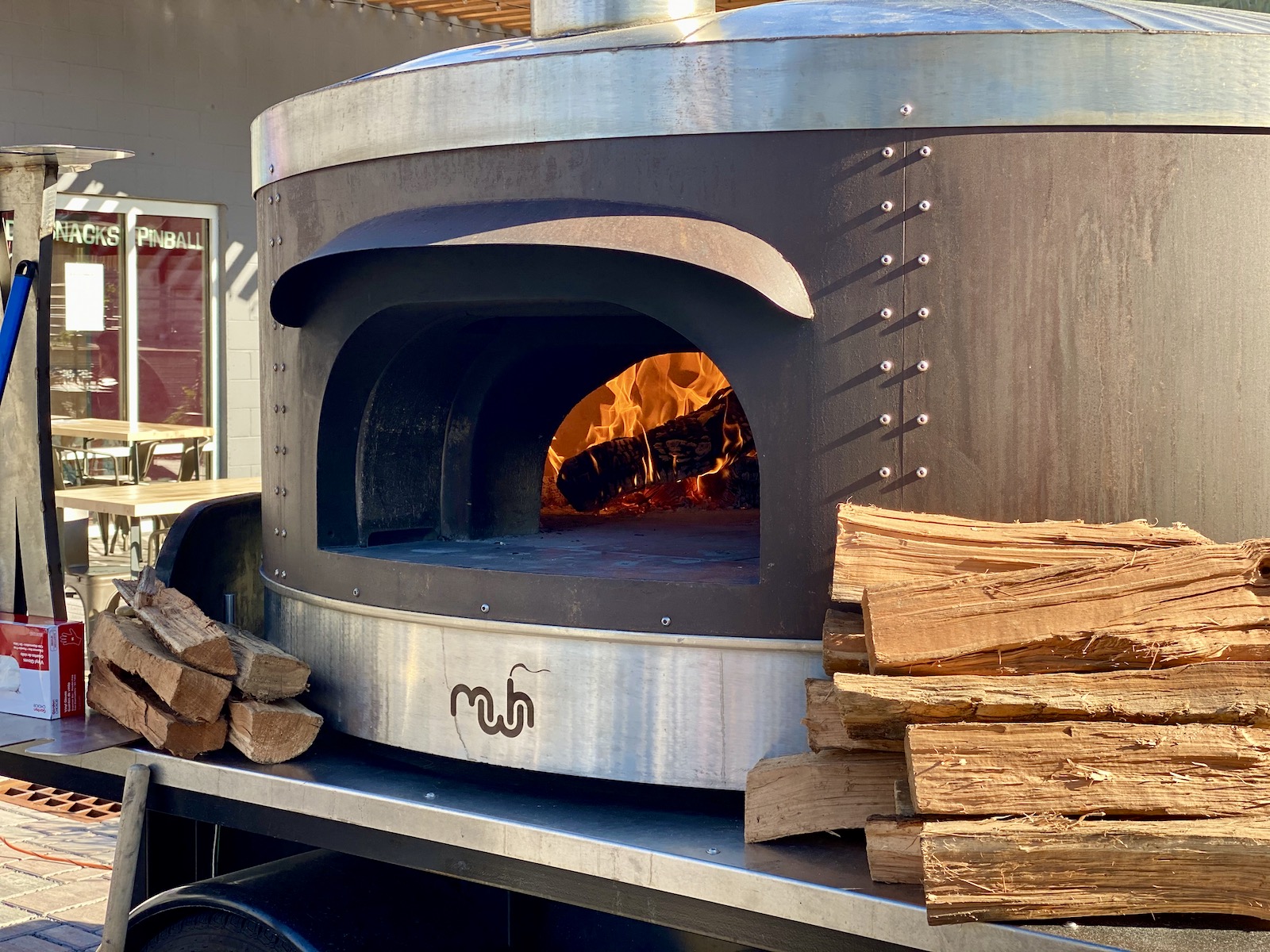 "It will be absolutely stunning," she says, noting that the bright copper oven will serve as the focal point for the space, as well as the sole source for cooking in the restaurant.
"I really love a rustic look," she says. "There's some exposed brick in the space that  will offset the oven beautifully. There are quite a few windows in the space, so there's plenty of light. And we really love breathing new life into spaces, so there will be lots of plants."

On the menu, folks will find Spandet's delicious wood-fired pizzas, which boast a slow fermented crust made with 00 flour milled from Wisconsin heirloom wheat that's perfected by wood-fire. It's moderately thin, but supple and airy, with a slight crispness on the exterior and a pleasant chew. The pizzas are topped with seasonal locally grown ingredients, Spandet's pizzas boast unique flavor profiles that make the most of simple, well paired products.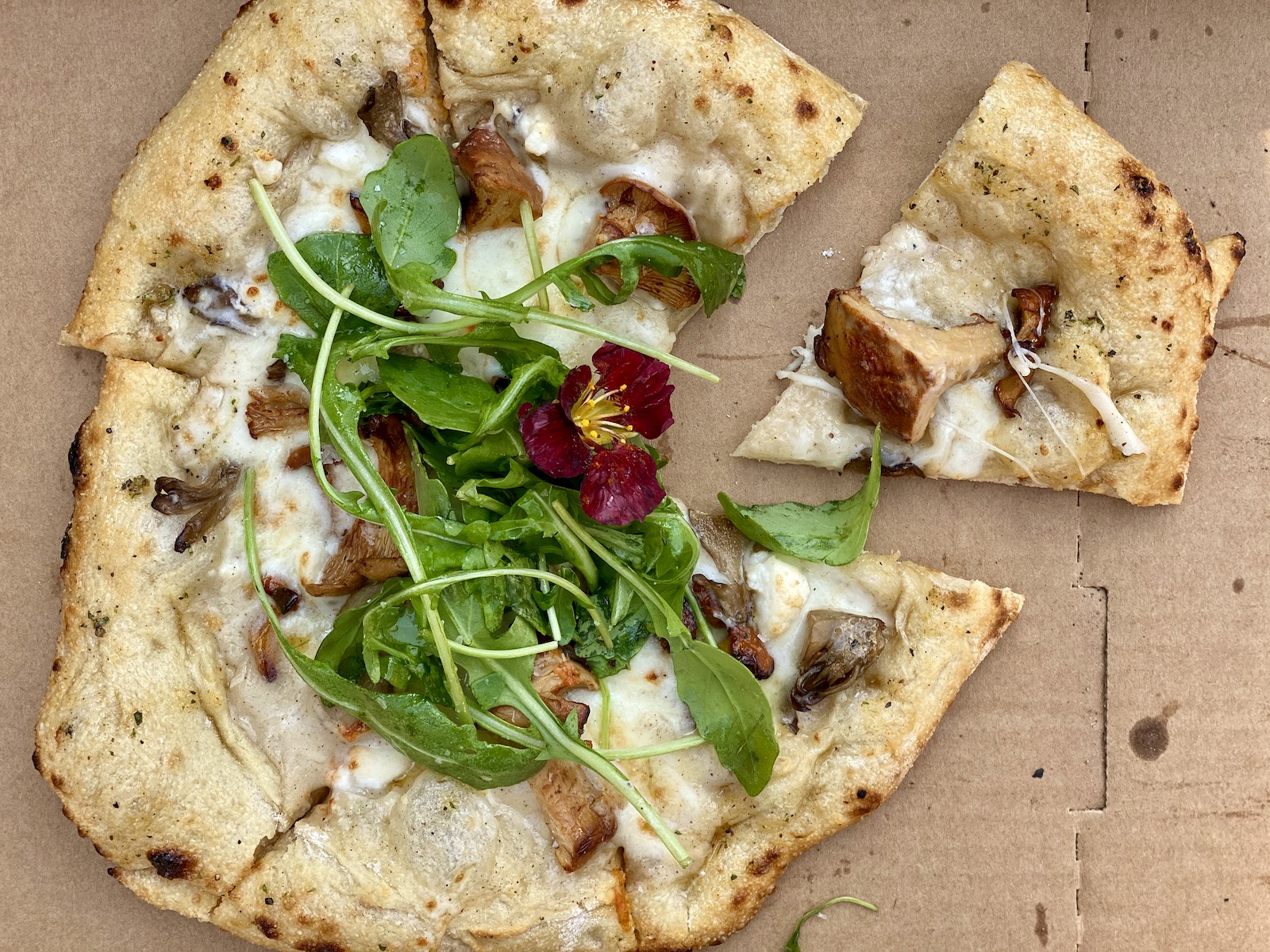 Spandet says she's also likely to offer other wood-roasted items, including breads (challah, focaccia and bialys) and dishes like cedar-planked scallops, bone marrow with chimichurri and house focaccia and wood-fired oysters.

Flour Girl & Flame will operate with a simple counter service model, relying heavily on carry-out. However, she says the space is also likely to accommodate between 15 and 20 guests for indoor seating, as indoor dining becomes feasible.

Spandet says she also plans to make liberal use of the green space next to the building, which is owned by the city. She has permission to install raised beds, so she says she plans to partner with the Victory Garden initiative to create a restaurant garden to grow items like edible flowers  (a signature item on Flour Girl  & Flame pizzas), along with vegetables like Calabrian chilies.

Meanwhile,  Spandet's bee hives, which she plans to move  from her home to the restaurant, will assist in pollinating the gardens while supplying uber local honey to use for the honey drizzle with which she finishes her pizzas.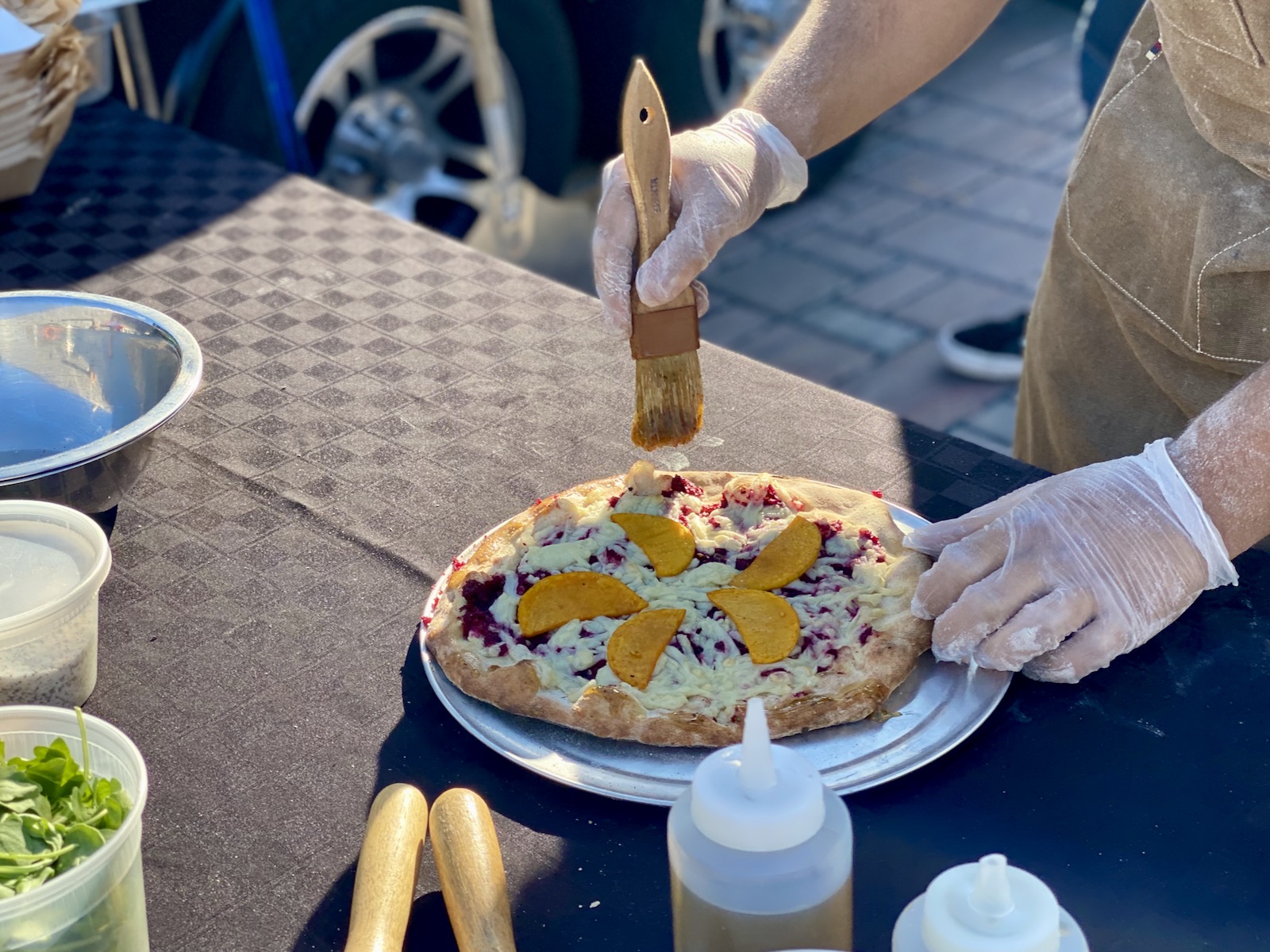 Guests will also be able to enjoy garden-style patio seating at picnic tables. Spandet says she'd like to enhance the area with mural work by local artists and hopefully host local markets out-of-doors during the summer months.

As for the pizza trailer, Spandet says it will still get good use. Fans can expect the trailer to make appearances at local events as well as weddings and parties, thanks to Flour Girl & Flame's increasingly popular catering services (Spandet says they're already booking up for next season).

In the meantime, you can find Flour Girl & Flame at Zocalo Food Park on Dec.12 from noon to 9  p.m. and Dec. 13 from noon to 7 p.m. where they will be slinging a new menu of seasonal winter pizzas with toppings like sweet potato maple with sopressata, balsamic caramelized onions and braised kale; and charred leek and smoked cranberry sauce with pork belly confited, crispy Brussels sprouts and Salemville smoke-house blue cheese.

Guests can also pick up pre-orders of Challah-Days Wood-fired French Toast, a collaborative breakfast kit created with Tapped Maple Syrup and Mazorca.  French toast kits include a loaf of wood-fired challah, a four-ounce bottle of cinnamon-infused Tapped maple syrup, a pint of Mazorca horchata, wood-roasted apple jam and a recipe card with preparation instructions. The kit makes enough French Toast for at least four  people and sells for $25.

Tips collected from Challah-Days sales will be donated to Diverse & Resilient, a non-profit organization committed to health equity and improvement of the safety and well-being of LGBTQ people and communities in Wisconsin. Place your pre-order online for pick-up Dec. 12 or 13.