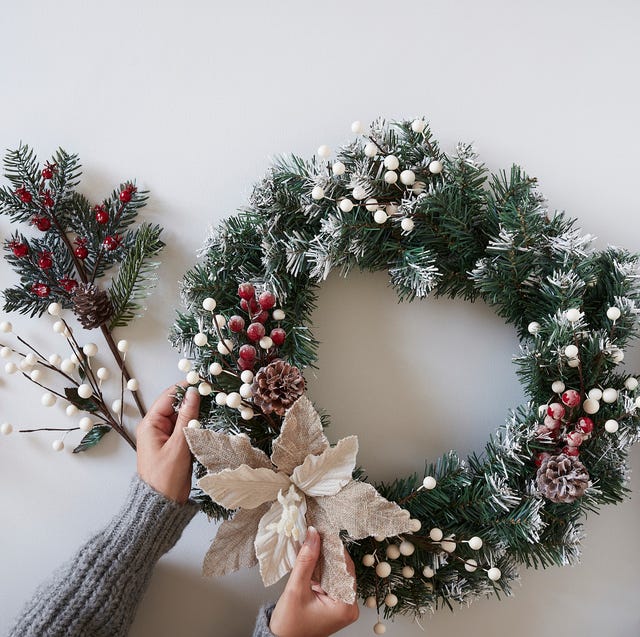 hobbycraft.co.uk
Hobbycraft has unveiled its top Christmas crafting trends for 2020 — and this year is all about handmade stockings, reusable advent calendars and hand-painted baubles.
The British retailer has already seen an increased demand, with searches for Christmas on the website up 101% compared to last year. Katherine Paterson, Customer Director at Hobbycraft says: "We anticipate this Christmas is going to be the biggest handmade Christmas ever. The nation embraced all things crafts related during lockdown, and fell back in love with old past times.
"The festive season is the perfect opportunity for people to put these new found skills to use, and create something filled with love for family and friends. Whether its personalising a bauble, handcrafting a gift, baking a festive cake or adding a special handmade touch to a carefully wrapped gift, that extra special touch will add some extra sparkle to Christmas this year."
Feeling creative? Take a look at the trends below…
Advertisement – Continue Reading Below
1
Make-your-own advent calendar
Looking to be more eco-friendly this Christmas? Well, one of the best swaps you can make is investing in a reusable advent calendar with no plastic. In the first week of launching, Hobbycraft saw over 700 decorate-your-own advent calendars sell online.
SHOP ADVENT CALENDARS
2
Hand-painted Christmas baubles
Nothing says merry Christmas like a beautiful hand-painted Christmas bauble. Over 7,200 ceramic baubles sold in the first week, proving that many of us are wanting to get creative this season. It's the perfect plastic-free stocking filler.
"In the first week of launch, over 7,200 ceramic baubles were sold. The baubles are plain ceramic and are popular with customers who make, design and personalise to sell on, online," says the team.
SHOP CERAMIC BAUBLES
3
Handmade cards
While handmade Christmas cards are nothing new, it seems more Brits are opting for them this year. As well as helping to get your creative juices flowing, making your own helps to minimise plastic waste from shop-bought ones.
SHOP CHRISTMAS CARDS
4
Decorate-your-own linen stockings
Looking to get creative? Hobbycraft has also predicted an increase in make-your-own stockings. They're brilliant for putting your own stamp on, as well as reusing every year.
SHOP LINEN STOCKINGS
5
Christmas stamps
Most wrapping paper sold in the UK is made from hard-to-recycle plastic and glitter. A great way to be kinder to the planet is to opt for 100% recyclable brown paper and stamp it with your own stencils.
SHOP CHRISTMAS STAMPS
6
Christmas crafting stickers
With a rise in searches of 126%, Christmas stickers are more popular than ever before. From tea lights to hand-made cards, they can be used for just about anything. Choose from a range of styles including stripes, dot, plain metallic and fun festive styles.
7
Wreaths
Whether placed on the front door or used as a table centrepiece, Christmas wreaths make the perfect festive addition to any home. Hobbycraft found the earliest ever search for wreaths this year, with more households looking to buy them in advance. Have you got yours yet?
SHOP CHRISTMAS WREATHS
Like this article? Sign up to our newsletter to get more articles like this delivered straight to your inbox.
SIGN UP
This content is created and maintained by a third party, and imported onto this page to help users provide their email addresses. You may be able to find more information about this and similar content at piano.io
Advertisement – Continue Reading Below