Kevin Hart's newest standup comedy special, No F**ks Given," released on Netflix on Tuesday, and despite claiming that the special is "like no other" and will have "zero filter" and make "zero apologies," the odds of Hart getting canceled for his jokes this time around seem unlikely.
Filmed in a set a pj's in front of a small, masked audience from the comfort of his living room, No F**ks Given might be Hart's most tame standup comedy set yet. He cracks on his life and his family and admits to becoming a bit of a recluse amid the coronavirus pandemic.
"I want to explain to you guys why I'm in my house," Hart says. "I'm no longer comfortable anywhere else but my house. I'm in my f**king comfort zone."
He does make light of his 2018 Oscars debacle, teasing that maybe he should take a joke out of his set. "I'm gonna get canceled for that one. F**k it," he says. But overall Hart refrains from unleashing any derogatory, vulgar or insensitive jokes for the sake of a few laughs—a nod that he's at least learned a lesson from his past mistakes.
Hart was at the top of the comedy ladder two years ago when the steps were pulled out from under him. Just as the Academy of Motion Picture Arts and Sciences named him the host of the upcoming 2019 Academy Awards, homophobic tweets from 2011 and anti-LGBTQ jokes he made during his 2010 Seriously Funny special went viral online. Members of the LGBTQ community called Hart out for his past comments and berated the Academy for choosing a host who never apologized for the hurtful comments.
Initially, Hart responded to the backlash by posting an Instagram video, claiming that he has previously addressed his old material. In a 2015 interview with Rolling Stone magazine, Hart was asked about a joke he made regarding his son's "first gay moment" and admitted that he would not tell that joke today. When upset fans resurfaced those jokes in December 2018, Hart refused to apologize.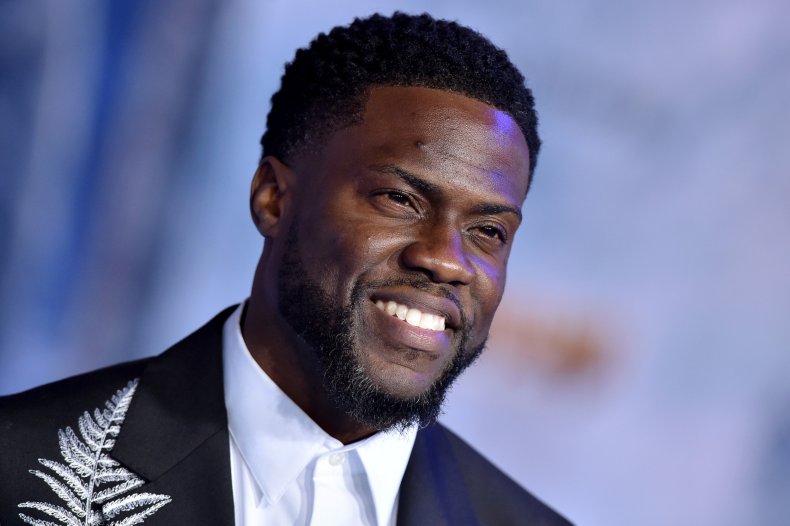 "I passed on the apology … I've addressed this several times. This is not the first time this has come up. I've addressed it. I've spoken on it. I've said where the rights and wrongs were," he said in an Instagram video, which has since been deleted.
His Instagram video only resulted in more outrage from people who felt he owed the LGBTQ community an apology. However, there were some fans who praised him for standing his ground considering he had already addressed his past comments years ago.
Hart eventually caved and issued an official apology and decided to step down from his position as Oscars hosts.
"I have made the choice to step down from hosting this year's Oscar's [sic]….this is because I do not want to be a distraction on a night that should be celebrated by so many amazing talented artists. I sincerely apologize to the LGBTQ community for my insensitive words from my past," he tweeted.
He added: "I'm sorry that I hurt people.. I am evolving and want to continue to do so. My goal is to bring people together not tear us apart. Much love & appreciation to the Academy. I hope we can meet again."