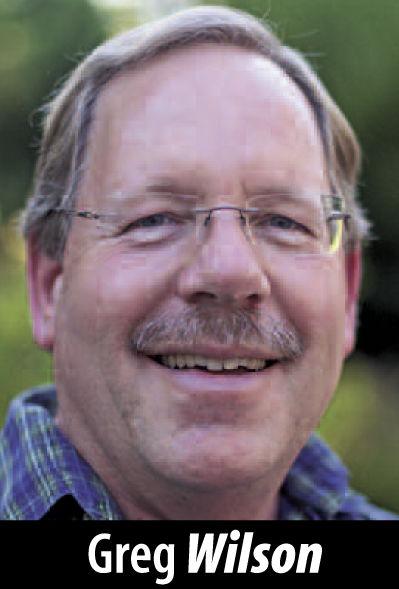 Wood is a terrific building material. Not only is it renewable, it's easy to work with and beautiful to look at. Thus, I find it somewhat ironic that, for a place named after a type of tree, so little wood is used in Redwood City's larger building projects.
Most of our homes are built principally of wood, of course, as are the residential portions of some of our large housing projects. But after those housing projects have been completed, you'd be hard-pressed to know that wood was used in their construction, since it is mostly covered by materials such as stucco and metal. Now, though, this dearth of wooden commercial buildings seems about to change: Redwood City currently has two so-called "mass-timber" office buildings in the works.
Mass-timber buildings use wood for the primary structural members, rather than steel or concrete. In addition to the obvious environmental benefits, a mass-timber building can be built more quickly than a comparable steel-and-concrete one, while meeting or exceeding standards for fire safety and earthquake resistance.
The most common and most familiar form of mass timber is cross-laminated timber, or CLT. CLT is made by gluing together boards in perpendicular layers, with the grain of each layer running at right angles to the grain in the adjacent layers. By this method, extremely strong structural members can be pre-manufactured to the exact sizes and shapes called for by building plans. And although CLT components are often constructed from wood harvested for the purpose, they can also be constructed using wood from trees killed by bark beetles, trees that have been damaged by fire and small-diameter trees.
At the moment, Norway can claim the world's tallest mass timber structure, at more than 280 feet (18 stories) high. Closer to home, however, is Portland, Oregon's, recently completed eight-story, 42,000-square-foot "Carbon12" condominium tower. The developer of this gorgeous wood-and-glass residential building claims its design makes it better equipped to handle an earthquake or other natural disaster than any other residential building in the country.
Here at home, in early 2019 Redwood City received a proposal to construct a 68-unit townhouse complex on the A-1 Rental Center's former location at 1125 Arguello St. But last summer, a new project, from a new developer, was proposed for the site: a mixed-use development consisting of 300,000 square feet of office space in a pair of four-story mass-timber buildings, plus 70 affordable housing units in a conventionally built six-story building facing Whipple Avenue. And just two weeks ago I attended an online "open house" for this project in which the developer, Hines, trumpeted its latest design.
This new design retains the two connected office buildings, but shifts them north, to the Whipple Avenue end of the property. The affordable housing building is now located at the southern end but, instead of being a six-story, 70-unit apartment building, it is now a four-story, 33-unit Habitat for Humanity condominium project.
As in the earlier design, the two historic homes that stand at the corner of Arguello Street and Whipple Avenue (which are currently used as offices) would, in conjunction with a small newly constructed third building, be repurposed as a child care facility. As well, Hines continues to offer to turn the currently empty lot at the corner of Arguello Street and Brewster Avenue into a small public park.
The location of Hines' four-story mass-timber buildings ensures that they wouldn't become as well known as the many buildings that make up Redwood City's downtown. The office building for which the county is currently lining up subcontractors, however, will be. The so-called "County Office Building #3," or COB-3, is to be located just east of the Hall of Justice, on the now-empty lot bordered by Marshall Street and Middlefield Road.
COB-3 was originally designed as four curving floors of offices mounted 32 feet above ground on six sculpted concrete piers. Now, however, the county is calling for a more conventional-looking mass-timber building: five above-ground stories over a partial basement. From the renderings, the building appears to have two wings arranged in a "V" or an "H" shape. It will consist of cross-laminated timber decking and glulam beams and columns, and will be clad with "glazing and panelized exterior," making for an attractive construction of wood and glass in the heart of downtown.
It seems only logical that Redwood City would have some prominent buildings that visibly use wood as their principal building material. The county's project appears close to beginning actual construction, whereas the Arguello Street project has yet to even satisfy the city's requirements for a completed application. Assuming the latter project survives environmental review and the city's approval process, and actually gets built, however, we'll finally have two substantial buildings of a type one might expect to find in a place called Redwood City.
Greg Wilson is the creator of Walking Redwood City, a blog inspired by his walks throughout Redwood City and adjacent communities. He can be reached at [email protected]. Follow Greg on Twitter @walkingRWC.