Cemetery
The Mount Comfort Cemetery Association held its annual meeting April 12 outside at the cemetery pavilion.
Officers elected were Terry Davis of Bentonville, president; Donald Hatfield of Prairie Grove, vice president; Peggy Hatfield Prairie Grove, secretary/treasurer; and Carol Guist of Fayetteville, cemetery historian. The budget for 2021 was approved, which included a $5,000 donation to the Mount Comfort Presbyterian Church for paving the parking lot.
Association members are asked to consider making donations for maintenance. Members are those who hold the burial rights to a grave site and/or relatives of those buried in the cemetery. Burial rights for traditional sites will remain at $500 or $100 for cremains. Flagging fees will remain at $100 to flag graves to be opened and for placement of headstones.
Decoration Day will be from 9 a.m. to 4 p.m. May 30, and association members will be on site to receive donations.
Tax deductible donations can be mailed to Mount Comfort Cemetery Association, 3878 W. Mount Comfort Road, Fayetteville 72704. Make checks payable to the Mount Comfort Cemetery Association. The association can now accept credit cards for donations, fees and burial rights.
Information: (479) 755-3874 or email [email protected].
Circle of Life
Circle of Life Hospice was named the winner of an Arkansas 2021 Torch Award for Ethics. A Torch Award is the most prestigious honor the Better Business Bureau can present to exceptional organizations for their dedication to integrity and ethical business practices.
Circle of Life is the largest nonprofit hospice provider in Northwest Arkansas serving Benton, Carroll, Madison and Washington counties.
The Torch Awards for Ethics celebrates companies that demonstrate best practices, leadership, social responsibility and high standards of organizational ethics. Each of the Arkansas Torch Award Winners will be entered in the International Torch Awards for Ethics held each fall.
Information: bbb.org/ar.
UAMS
The University of Arkansas for Medical Sciences Mindfulness Program is offering the Mindfulness-Based Stress Reduction Program online starting June 3.
Participants learn mindfulness techniques that foster positivity, inner strength and peace, while providing useful skills for navigating difficulty, stress, illness and pain.
The program is an eight-week, nine-session training in mindful awareness and meditation skills. Classes meet weekly for about two hours and for an all-day session toward the end of the course.
Orientation is from 5:30 to 7 p.m. June 3. Classes one through eight meet from 5:30 to 8 p.m. Thursdays, June 10 to July 29. The all-day class and retreat is 9 a.m. to 3 p.m. July 17.
The cost for the course is $300 and covers materials. UAMS employees may take the course for $250. Couples or families can receive a group rate of $225 per person. Scholarships are also available.
Information: mindfulness.uams.edu.
Diabetes
The American Diabetes Association has new leadership in Arkansas.
Leslee Post has been named executive director of Arkansas/Oklahoma. Before joining the ADA, she served as the Arkansas area director of the Leukemia and Lymphoma Society. In addition, she spent eight years as the executive director of the Crisis Center for Women in Fort Smith. Post is a former Arkansas state representative and has a degree in communications from the University of Ozarks in Clarksville.
Lauren Roussell is the new associate director. She previously worked for JDRF for eight years on strategic plans, signature events and outreach to Arkansans with diabetes. Roussell has a personal connection to the ADA mission to end diabetes. She was diagnosed with Type 1 diabetes at age 3. She is an Arkansas native.
Information: diabetes.org.
Walker Foundation
The Willard and Pat Walker Charitable Foundation has made a gift of $150,000 to support the purchase of technology for the students of Fayetteville Public Schools. This gift, made to the district through the Fayetteville Public Education Foundation, will be used to replace devices that were lost or damaged during home use due to covid-19 distribution.
Due to covid-19, Chromebooks and other devices were made available to any student who requested a device to continue their learning at home. Approximately 7,000 devices were sent home with students for at-home learning during the pandemic.
Information:fayar.net.
Kistler Center
The Gregory Kistler Treatment Center has received a $25,000 grant from the Windgate Foundation. The grant will allow for the repainting of several key areas at the Kistler Center, installation of corner guards, and the purchase of four iPads and cases to be used in therapy. In addition, it will provide charitable care so that children who may be underinsured or uninsured can receive the help they need.
The Kistler Center was founded in 1978 and named for Gregory Kistler, who was injured in an automobile accident at the age of 6. Several years later, Gregory's niece, Michelle, was born with spina bifida. As a result of these circumstances, the Kistler family became very aware of the need for a center in Fort Smith that could provide therapy services. The Kistler Center currently treats more than 400 families annually.
Information: kistlercenter.org.
Hope Cancer
The Wellness Center for Hope at Hope Cancer Resources offers a yoga, meditation and fitness class for cancer patients and caregivers in person, via Zoom and YouTube.
Their team of counselors and social workers support cancer patients and their families every day with a focus on emotional health, no matter the circumstances.
A certified tobacco treatment specialist is available to support those looking to quit smoking with nicotine replacement therapy and counseling.
Those in need of medical supplies, liquid nutrition or durable medical equipment, such as shower chairs or walkers, are asked to reach out. Donations of new or gently used items are also accepted.
Information: (479) 361-5847 or hopecancerresources.org.
OLLI
The Osher Lifelong Learning Institute at the University of Arkansas announces the following classes for the upcoming week:
• May 24: "Beginner/Novice Bird Walk II" (in person). Join OLLI on a wonderfully peaceful Spring morning walk with the birds singing you along. This walk will allow students to see and listen to the local birds in the Fayetteville area. The habitat will be the Botanical Gardens of the Ozark. $25 members, $40 nonmembers.
• May 25: "OLLI for Coffee" (Zoom), free and open to all, contact office for Zoom details.
• May 27: ""Right Brain Photography" (online), $55 members, $70 nonmembers.
• June 1: "Take a Walk on the Wild Side-In Russia" (online), $25 members, $40 nonmembers.
• June 7: " Our Own Sweet Sounds" (in person), $29 members, $44 nonmembers.
• June 8: "Inside the Farm" (in person), $25 members, $40nonmembers.
• June 9: "Touring With the Cats" (in person), $45 members, $60 nonmembers.
• June 10: "What is Courage" (in person), $29 members, $44 nonmembers.
Information: (479) 575-3541 or olli.uark.edu.
Writers' Colony
The Writers' Colony at Dairy Hollow will present a workshop for young writers in collaboration with the Eureka Springs Carnegie Public Library's children's summer program series. "What We Feed Ourselves: Food and Storytelling" is instructed by Jami Nakamura Lin, the winner of the WCDH 2020 Real People, Real Struggles, Real Stories fellowship. It will be held from 1 to 2 p.m. June 29, in the garden at the Eureka Springs Carnegie Library at 188 Spring St. The workshop is free and appropriate for ages 10 through high school. It will follow a free lunch provided to ages 18 and under by the Flint Street Food Bank.
Information: writerscolony.org.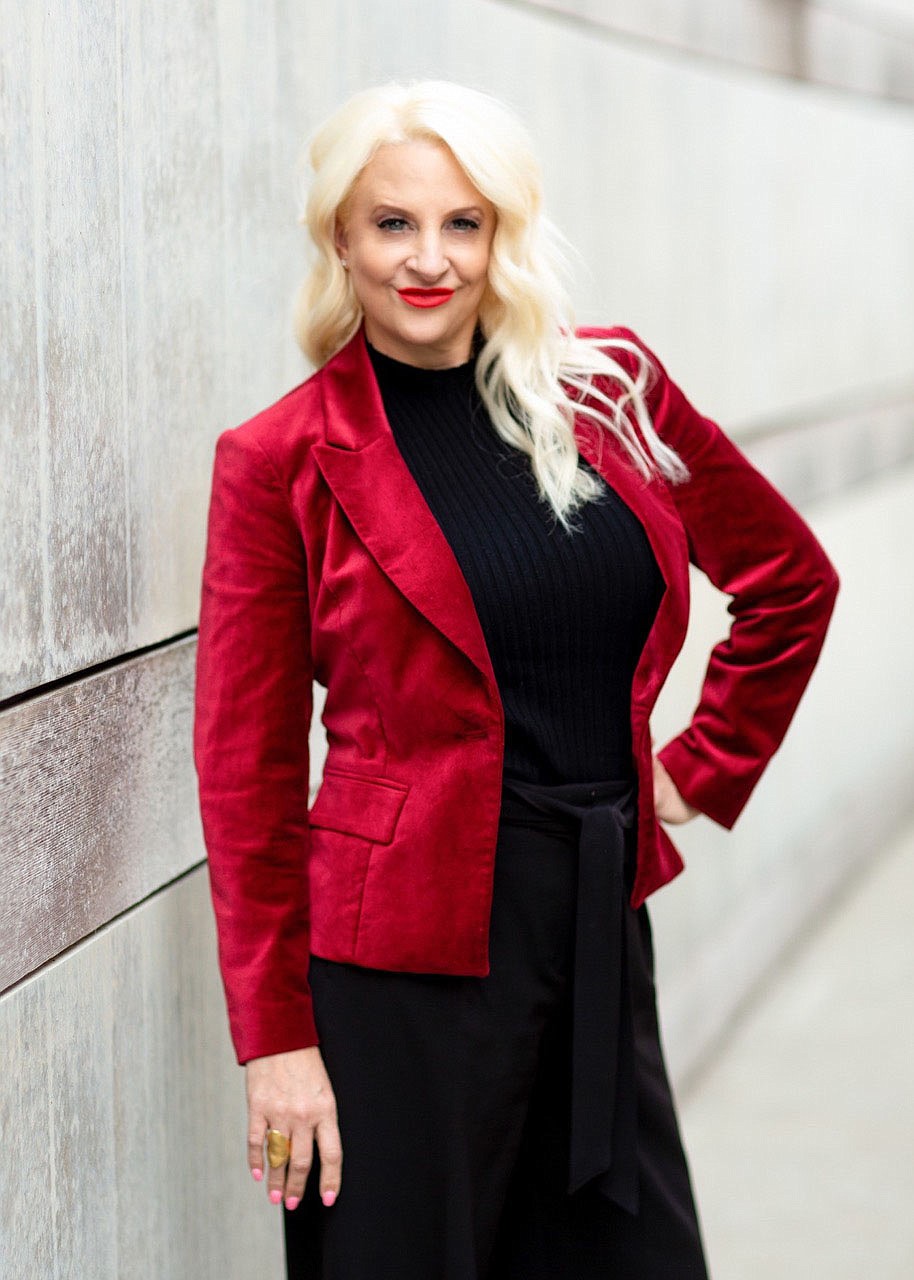 Post