A clean, green future for Massachusetts would appear to be off to a stormy start.
Early this year, the state Legislature passed an ambitious bill with an agenda to battle climate change.
The bill was the product of months of back-and-forth negotiations over the House and Senate versions of the proposed legislation. A compromise hammered out in conference committee passed by wide margins in both houses.
But when it landed on Gov. Charlie Baker's desk near the end of the last legislative session, he vetoed it on the grounds that with only hours to consider all its provisions he could not offer amendments that would make it more acceptable.
It would appear at first glance to be a classic confrontation between a fiscally conservative Republican administration and green-friendly Democrats in the Legislature. But in fact, this is a conflict more over timing than ultimate goals, the pace of change rather than the need for it.
To the head of a North Attleboro energy company, the whole agenda is "an attempt to legislate us out of business." But for the owner of a Seekonk all-solar home, the goal is a "no-brainer." Whatever the attitude, the target dates for reaching the goals are either pie in the sky or uncomfortably close.
In his veto letter, the governor cited concerns that allowing cities and towns to adopt new building codes that would aim to eliminate carbon emissions could stymie housing starts just when he's trying to stimulate home construction in the state.
The bill would overhaul the state's climate laws, reduce greenhouse gas emissions, create renewable energy jobs and protect poorer communities that can be at higher risk from pollution.
It would also prioritize access to the state's solar programs by low-income communities; require an additional 2,400 megawatts of offshore wind, increasing the total to 5,600; create a pathway into the clean energy industry for minority-owned and women-owned businesses; encourage businesses to install solar systems and increase fines for gas pipeline safety violations.
Now, with the start of a new legislative session, lawmakers – who do not appear in a mood to compromise — have refiled the unaltered bill, although it's unclear when a vote on the measure would come.
In fact, just days before the Legislature passed the climate bill, the Baker administration published a comprehensive plan of its own that aims at an interim goal to shrink the state's carbon footprint down to at least 45 percent of its 1990 level in the next decade.
(Although Baker is still concerned with the economics of the competing plans. One of the concerns he cited with the Legislature's proposal was that its target for 2030 of cutting emission 50 percent below 1990 levels would cost $6 billion more than his administration's only slightly less ambitious target of 45 percent.)
The 53-page administration plan, available online, lays out four main goals:
–Transitioning buildings and vehicles away from fossil fuels.
–Pursuing energy efficiency and flexibility to enable cost-effective decarbonization
–Providing zero and low-carbon energy supplies
–Facilitating carbon dioxide removal from the atmosphere
It includes a requirement that all new cars sold in the state be electric by 2035 and converting 1 million homes from fossil fuel to electric heat, incorporating technologies such as heat pumps as a way to maximize efficiency and cut carbon emissions.
Even the state's document recognizes these will be difficult to accomplish.
"Decarbonizing over two million individual buildings in Massachusetts is an immense challenge in terms of scale and logistics," the report says.
The Legislature, however, has its own agenda. If lawmakers quickly reenact the same climate bill, Baker could return the legislation with amendments.
However, the Legislature's leadership seems less than anxious to wait on the governor's next move.
"We must combat climate change while also maintaining a thriving economy and expanding the housing stock that will ensure future, sustainable growth. The legislation sent to the Governor showed how it can be done," Senate President Karen Spilka and House Speaker Ronald Mariano said in a joint statement this week. The original bill passed with majorities that could override a gubernatorial veto if another one was made.
Local legislators' thoughts
Democrats from the area are on-board with the law they have already passed once.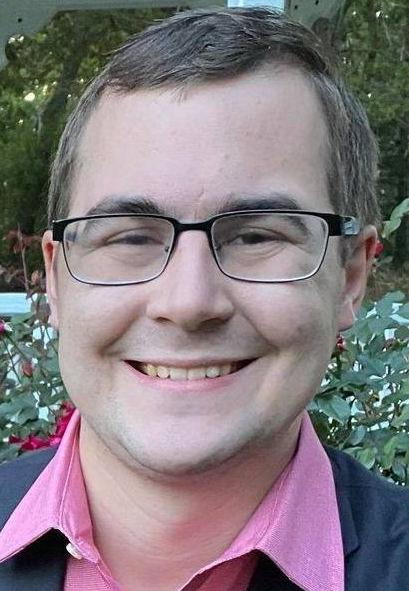 State Rep. Adam Scanlon, D-North Attleboro, the area's newest legislator, was not on Beacon Hill when the legislation was first proposed, but he's open to supporting its intent and, as one of his first acts as a representative, sent Baker a letter urging him to sign the bill into law."However, I would like to remain open to potential amendments. I have not seen any amendments from the Governor's office, but I am open to reading and listening to them," he said in an email
State Sen. Becca Rausch, D-Needham, seemed less inclined to compromise. In an emailed statement, she wrote: "Gov. Baker's veto of the landmark climate roadmap legislation was inexcusable. He broke a promise to our Commonwealth through willful inaction on environmental justice, endangering our children, our grandchildren, and Massachusetts' communities of color already facing the pernicious realities of climate injustice." She said she'll vote yes on the bill when it's refiled.
In an interview, she noted that she'd received a package of letters on the environment from students at King Philip Middle School and worked to incorporate some of those concerns into legislation.
"We are facing multiple crises simultaneously," the senator said. "This is not a moment to shy away. We have to step up, take a big swing and knock it out of the park."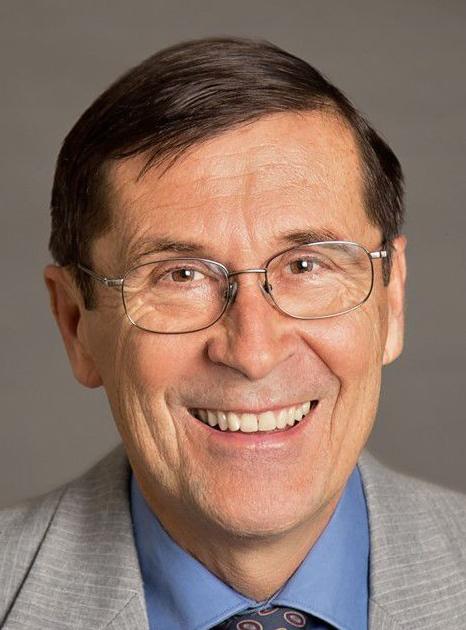 Now is a good time to act, according to state Rep. Jim Hawkins, D-Attleboro, with housing construction going along apace in the area. "In Attleboro they can't build houses fast enough," he said. "Maybe this is time to make the change" to eliminate fossil fuels.
"We passed a climate change bill two years ago and the need has grown exponentially. There's a reason to do it quickly because change is happening so quickly."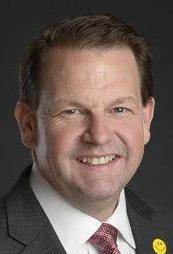 Not everyone on Beacon Hill is entirely on board, however. State Rep. Shawn Dooley, R-Norfolk, sounded a note of fiscal caution, and practical skepticism, although he's no foe of renewable energy.
"I am hopeful we can come up with a more realistic plan. The one that was put forward was very pie in the sky and seemed to focus on every activist's wish list as opposed to creating a well thought out achievable plan."
Dooley doesn't use fossil fuels, he said, employing geothermal and solar power at his home. But he said in an emailed statement, "Many experts have pointed out that it wouldn't work given scale, market conditions, current technology, New England weather, old infrastructure, etc." Also, he warned that the middle of a global pandemic and economic crisis is not the time to force mandates on businesses and homeowners.
"We need to get back to solid footing and make sure the economy has rebounded before we add huge stressors to the economy," he said.
Timing
For some area residents, like Dooley, a move to go fossil-fuel free is not a goal for the future.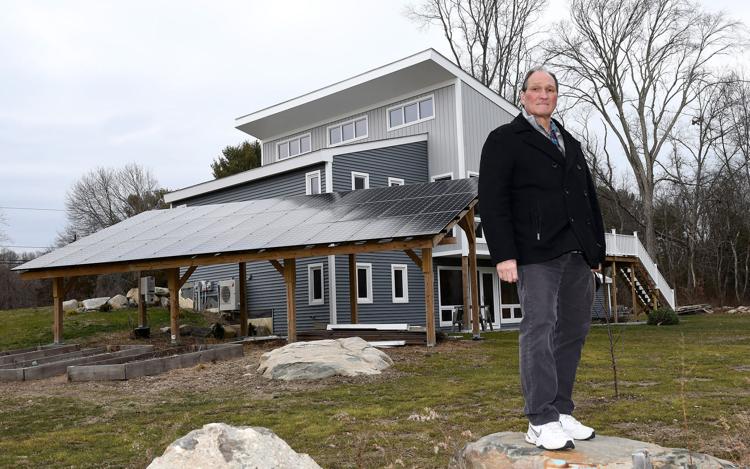 Ron Bennett, a Seekonk resident, moved into his new all-solar powered home in September. He has the temperature at 70 degrees and has never looked back.
Bennett, who has been running a Seekonk solar panel company — Got Sun Go Solar — since 2009, wanted a home that was "net zero" emissions. He had his contractor incorporate the most modern technology he could find– including triple-paned windows from Germany, closed cell foam insulation, thermal breaks that keep heat from the house from bleeding into the foundation, and, of course, solar panels.
Heating, ventilation and air conditioning are all handled using heat pumps and air handlers. A heat pump uses mechanical energy to remove heat from the air and move it either inside or outside, depending on whether the living space needs heat or air conditioning.
In New England, builders have been skeptical of the technology, fearing it can't handle our cold winters. Bennett says that may have been true as recently as 2005, when, he says, he first looked into heat pumps. Then, they were able to keep heating living space comfortably with an exterior temperature down to 5 degrees, but no lower. Today, they are efficient down to 5 degrees below zero. "Coupled with the insulation factor, it doesn't take a lot of energy to maintain a comfortable temperature."
Bennett admits that the environmental upgrades added to the cost of new construction, "by 15 or 20 percent." But, he says, that's not the bottom line. "I produce more energy with the solar array than my home needs. I'm saving between $5,000 and $7,000 in energy costs, plus I don't have utility bills." In fact, he's able to sell some of the energy the home produced back to National Grid.
"I can't see how it cannot be the future," Bennett says. "It's ridiculous that homes are being built now that incorporate fossil fuels." He believes we will evolve past them by the state deadline in 10 years. "At one time, they were a necessary evil. Now with technology, it's a no-brainer" to build more efficiently.
W.H. Riley & Sons of North Attleboro has been supplying fossil fuels of various kinds — first coal and now oil and propane — to area homes and business for nearly 150 years.
Mark Allen, president of the company that serves some 4,000 customers in Southeastern Massachusetts, has his doubts the most ambitious goals of either side in the state's climate debate will come to fruition.
If passed, the ultimate result he worries would be to "to legislate people like us out of business." But, as environmentally friendly as the goals may be, "I'm not sure it would ever go through because of our infrastructure."
Today, nearly 30 percent of homes in Massachusetts heat with oil, just over half heat with natural gas and only about 15 percent use electric heat, according to the state's own statistics.
Switching those homes — and businesses — over to all-electric operations – as envisioned by the state plan would be an immense undertaking (as the state, to be fair, recognizes.)
"How are they going to produce that much electricity?" Allen asks. "I'm not sure they know." Allen argues that the oil industry is more efficient than it used to be. Innovations such as the use of biofuels make it more sustainable.
"It's come a long way and emissions are much better than they used to be," he says.
Even more than heating homes and businesses, the largest contributor to the state's carbon footprint is transportation. The state's own plan includes a requirement that all new cars sold in the state be electric by 2035 and the Legislature's bill also targets transportation. Currently, about 30,000 vehicles in Massachusetts are electric or hybrid models, out of some 2.2 million on the road.
Mike Penner, general manager of Imperial Cars, a large dealership in Mendon that sells products by Ford, GM and Toyota, among others, says that while a small percentage of vehicles being sold are electric, the technology is exciting.
"The vehicles are tremendous," he says. Transitioning will mean change for everyone, he says, including the need for new tools and establishing a network of charging stations, but he doesn't see it affecting the dealership's ultimate bottom line.
"Ford, Chevrolet and Toyota are all committed to building more hybrids and plugins," he says. And while "14 years is a long time, I think it's going to be good for everyone."
(Material from the Associated Press was used in this story.)