Meghan Markle's sister is "piggybacking" on the duchess's high court privacy case to market a biography which will be "vitriolic" about the royal, experts tell Newsweek.
Samantha Markle's memoir, The Diary Of Princess Pushy's Sister Part 1, is due to be released on Sunday, January 17, two days before a crunch court hearing.
Meghan is suing U.K. tabloid the Mail on Sunday for publishing a letter she sent to her and Samantha's father Thomas Markle Sr.
She hopes to be handed victory without the need for a trial after a two day hearing, which a recent High Court judgement said is due start on January 19.
However, she now stands to go into the real life court room drama amid a new raft of stories about her relationship with Markle Sr. due to the book.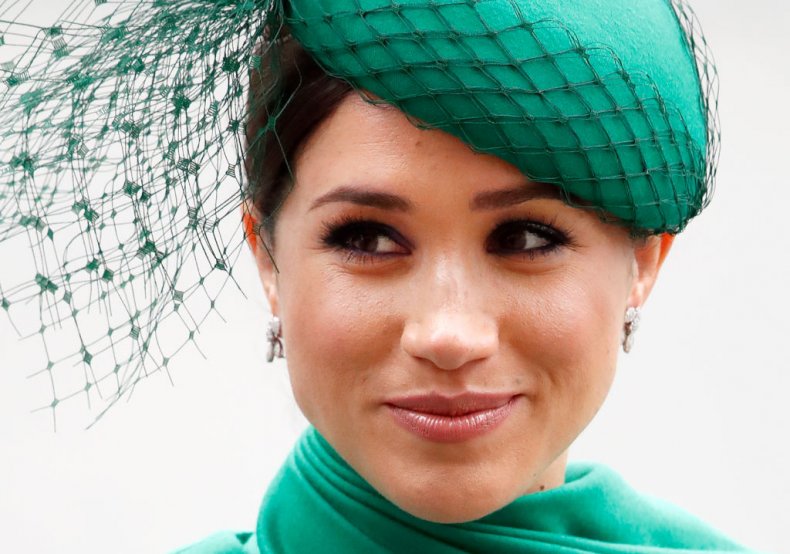 Royal biographer Ingrid Seward, author of Prince Philip Revealed, told Newsweek: "Books don't usually pop out without quite a lot of planning. They don't just suddenly say we're going to publish it tomorrow.
"They would have known that Meghan was having this court case for at least a year because we've known for at least a year. I'm sure going to the High Court, whether you're there in person or not, will be very destabilizing anyway.
"I'm sure the whole thing will be very tense. Even though she's 6,000 miles away. The book would be just another vast unpleasantness. I should think it will be pretty vitriolic, but of course it will have been run by a lawyer, and you know how litigious Meghan is, so I should think it will be quite sanitized."
Seward said Buckingham Palace will not comment on the biography in order to avoid bringing extra attention to it.
The book is not currently on Amazon but is for sale in paperback at $17.99 through Barnes & Noble, which lists Barnes & Noble Press as the publisher. Online, Barnes & Noble Press offers self publishing services.
Samantha Markle first announced she was planning a memoir of that name in 2017 when she said there would be parts Meghan "won't like" in an interview with the Daily Star.
Professor Tim Luckhurst, principal of South College at Durham University, had to make decisions on royal privacy while formerly editor of The Scotsman when Prince William and Kate Middleton were at the University of St. Andrews, in Scotland.
At the time, the royal family negotiated a deal with the media to secure the young couple's privacy rather than using the courts.
Luckhurst, who was previously head of the Center for Journalism at the University of Kent, told Newsweek that strategy was better than legal action.
He warned the book was likely to "say some fairly ungracious things about Meghan" but would benefit from timing the launch to coincide with the court hearing.
He said: "I'm equally certain Samantha Markle is doing it entirely for her own interests. She is piggybacking on the trial rather than seeking to influence it from either direction.
"The best advice to Meghan all along has been to settle this as quickly as she possibly can. I don't think Meghan has ever really understood just how forensically she will be questioned in court.
"And the extent to which she will face a barrage of precisely the kind of intrusion that she most dislikes in circumstances where she cannot avoid it.
"She seems to have turned a deaf ear to very, very candid legal advice that it's not in her interests to pursue this to a hearing.
"If anything this is going to give Meghan another little taste of how difficult life could be if this goes to a full hearing."
Newsweek contacted Meghan Markle's representatives for comment.