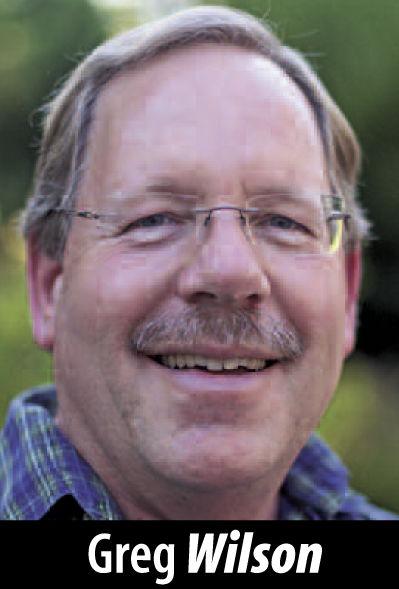 At times I feel like Don Quixote, tilting at the windmills of progress. Having spent over 30 years in the computer field, you'd think I would be a big fan of online shopping. But while I admire the technology that powers online stores such as Amazon's, I'm less happy with their business model, which is putting local retailers out of business.
Until recently my family made periodic treks from Redwood City up to San Mateo to shop at Talbot's Toyland — even though we had a Toys R Us about 2 miles from our house. Sadly, about a year ago Talbot's closed for good, citing competition from online retailing as one primary reason. This was a huge loss for the owners, the employees and for the toy-buying public. As for Toys R Us, they too closed entirely in mid 2018 (also citing online competition), leaving shoppers without even that option. If it wasn't for Cheeky Monkey in Menlo Park, our family's toy shopping would be limited to stores such as Target, and to online retailers. Particularly with toys, online shopping cannot hold a candle to in-store shopping at a place such as Talbot's.
I collect books for a hobby, so Amazon's launch back in 1984 seemed like heaven. But my romance with Amazon turned sour once I began to understand the impact Amazon was likely to have on independent bookshops, not to mention big book chains. When Amazon was one among many book shopping choices, it was fine — but once it appeared that Amazon might consume the retail book business altogether, my outlook changed and I pretty much stopped buying from them. Not only do I not want to contribute to the destruction of our local retailers (of all sorts, not just books), I want to actively support our local retailers by giving them my business.
Of course, Amazon isn't alone, they're simply a well-known surrogate for the thousands of websites selling goods that I could easily obtain from a local retailer. And the internet itself isn't the culprit. Many, if not most, of our local stores support some form of internet shopping, either for delivery or for store pickup. The pandemic has me doing a lot of shopping this way, patronizing local merchants through their websites and, frequently, picking up my purchases curbside.
Well-known brands such as Best Buy, Apple, Barnes & Noble, Office Depot and BevMo all let you shop at your local store via the internet and pick up your purchases in short order. A surprising number of smaller stores do the same; I recently bought wine from K&L Wine Merchants, books from Kepler's Books in Menlo Park (I did some in-store browsing while picking up my purchases), bird seed from Birder's Garden in San Carlos, and some delectable scones from Lovejoy's Tea Room (they also deliver), all for curbside or in-store pickup. A few local stores that don't allow for internet purchases to be picked up may instead deliver. San Mateo's B Street Books, for instance, and Feldman's Books (a terrific little used bookstore in Menlo Park) both will ship your online purchases to you.
Regardless of how my online purchases get into my hands, as much as possible I obtain them from local retailers. If online isn't an option, or if I really need to browse in person, I strap on my mask and head to the store. Thus, you'll on occasion find me inside the Ace Hardware store in Woodside Plaza; Mayers Jewelers or Ralph's Sewing & Vacuum Center in downtown Redwood City; Sports Basement, Chain Reaction Bicycles or Gelb Music (that has a great online presence) elsewhere in Redwood City; or County Restaurant Supply or Dona's Hallmark in San Carlos.
Only if an item that I need cannot be obtained from any local retailer do I resort to online shopping from elsewhere. But to the greatest extent possible, I try to keep my dollars local. This not only helps keep the retailer in business, it shows them that there is support from their local community. Plus, since a portion of the sales taxes from purchases made within the city go to the city, my efforts to shop locally help Redwood City (and Menlo Park, San Carlos, San Mateo and other nearby cities where I occasionally shop) as well.
A great deal of retail has shifted online, and clearly a lot of people are happy with that. But while I may well be tilting at windmills by avoiding shopping sites such as Amazon, I think we should all make an extra effort to keep our local retailers in business. Not only does this preserve a way of life I happen to enjoy, it helps maintain the character of our local communities. And that seems well worth the time and trouble of the occasional shopping trip.
Greg Wilson is the creator of Walking Redwood City, a blog inspired by his walks throughout Redwood City and adjacent communities. He can be reached at [email protected] Follow Greg on Twitter @walkingRWC.