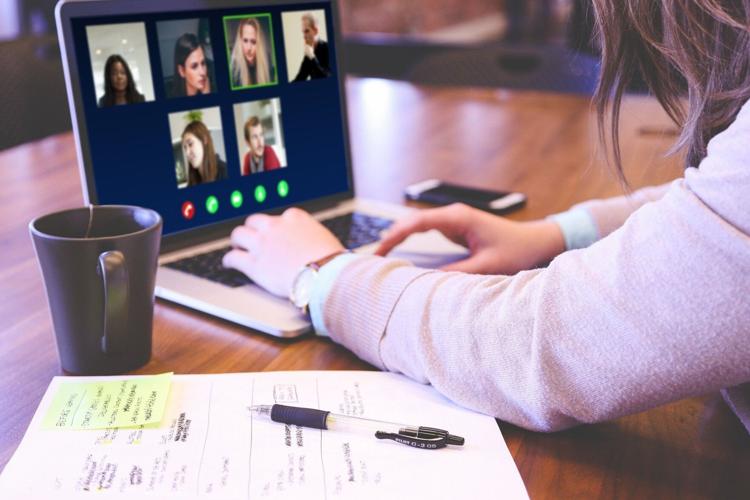 Like everyone else, the COVID-19 has deeply affected College students. COVID has altered the way they make the best of their Co-ops and internships. However, college students are adapting, similarly to everyone else in this pandemic.
David Bartok and Tommy Stark, two students at the University of Cincinnati (UC), have felt the impacts of COVID-19 in their Co-ops. David Bartok is a third-year DAAP student at UC. He currently has a Co-op at Loft LLC, an industrial design company based in Providence, Rhode Island. 
"I'd say it's much more difficult," Bartok said. "Of course, it's hard to not physically interact with co-workers. But it's also difficult because you don't have those psychological cues that divide your day, such as driving to work or having a change of scenery with a place to work." 
Bartok has realized that without these cues, he needs something else to replace the normal routine he would have without this pandemic. 
"To combat that, I've tried to take walks in the morning to stimulate that mindset I get into when driving to work," he said.
Tommy Stark is a third-year construction management student at UC. Stark has a Co-op at The Walsh Group, a construction management company in Charlotte. Stark has continued to work in-person instead of working completely remote due to the nature of his work. However, the duties of his job requires are still rigorous. 
"Protocols have gotten more extensive with daily temperature testing before entering the job site," Stark said. "In addition, masks are mandatory while on site."
"Personally, the biggest changes I have seen are less face-to-face meeting," Stark continued. "We are doing more virtual meeting. In addition, when we do have large groups of people, we make sure they are in groups of no more than four."
Both Bartok and Stark have seen differences in how their companies operate under COVID. However, some students haven't even had the opportunity due to this pandemic. 
When asked if it was more challenging to find a Co-op, Bartok said, "For most people, yes. Most companies were not hiring new Co-ops and only took returning co-ops occasionally. I was lucky enough to get to go back."
"Our placement was down from 90% to 40%," Bartok continued. "Companies have to cut costs, so many of them sacrifice funding on starting new product/service projects."
Stark, on the other hand, had no issue finding a Co-op for the fall semester. 
"For me it was not as hard to find a Co-op because the construction industry never stopped, and my company wanted me back," he said.
Some industries were hit harder than others, thereby affecting the number of Co-ops and internships available to students. The experiences of both Bartok and Stark illustrate the difference in how companies are carrying out their work virtually. With this in mind, it is up to prospective workers to decide whether or not a remote Co-op or internship will leave them with a positive or negative experience.