Despite being the most discussed person on Twitter in 2020, none of President Donald Trump's many tweets were among the social media platform's top 10 most-liked or most-retweeted tweets of 2020, an internal Twitter review found.
Alongside Trump in the 10 most discussed people on Twitter were President-elect Joe Biden, police violence victim George Floyd, deceased basketball player Kobe Bryant, former President Barack Obama, the Korean pop boy band BTS, Indian Prime Minister Narendra Modi, rapper and failed presidential candidate Kanye West, Tesla founder Elon Musk and Vice President-elect Kamala Harris.
The 10 most liked and most-retweeted tweets of 2020 included an announcement of the death of Black Panther actor Chadwick Boseman, an acapella video performance by a member of BTS, a 10-second video of a sock puppet "eating" cars visible from an apartment window, Obama's message commemorating Bryant's life, actor Macaulay Culkin announcing his 40th birthday and a video from Harris of her calling Biden after winning the 2020 presidential election.
Among the top 10 Twitter users with the most followers, Trump ranks 8th behind Obama; singers Justin Bieber, Katy Perry, Rihanna, Taylor Swift and Lady Gaga; and Portuguese pro-soccer player Cristiano Ronaldo, according to the German consumer data company Statista.
As a president who uses Twitter to speak his mind and criticize recent political events, it makes sense that Trump would be the most discussed person on Twitter. On July 24, Trump said in an interview that he oftentimes regrets the things he tweets.
However, the President has long alleged that Twitter exhibits an "unfair" "illegal" anti-conservative bias and "stifling of free speech", partly because it has increasingly flagged his tweets about the election as "disputed" and because its list of trending topics often includes terms that are personally unfavorable to him.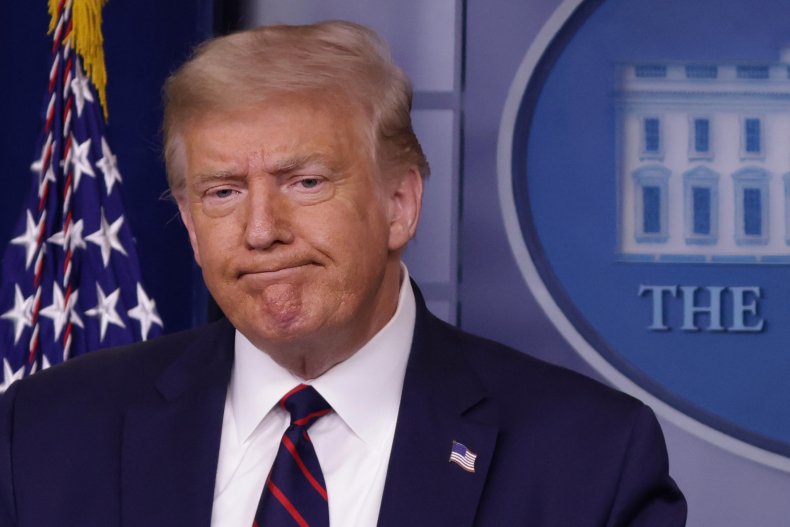 Twitter has increasingly served as a check on Trump's unproven claims of widespread voter fraud following the 2020 elections.
From November 4 until the end of December 1, Trump tweeted more than 750 times. More than two-thirds of the tweets were about the election or his claims of "fraud," according to The Washington Post. Twitter flagged 40 percent of those tweets as erroneous. Collectively the flagged tweets represent over 25 percent of all of Trump's tweets posted over the last month.
In retaliation to Twitter's treatment of him, on May 29, Trump signed an executive order which sought to reinterpret Section 230 of the 1996 Communications Decency Act, a law that protects websites and tech companies from defamation and copyright lawsuits.
In a statement, Twitter said Trump's executive order would threaten online freedom of speech and called the order a "reactionary and politicized approach to a landmark law."
More recently, Trump threatened to veto the massive 2020 military spending bill, the National Defense Authorization Act (NDAA) if it didn't include a repeal of Section 230. The NDAA, unveiled on December 3, had no repeal measure included and seemingly had enough congressional backers to override a presidential veto.
Twitter could theoretically ban Trump from Twitter after he leaves the White House seeing as his tweets will no longer fall under statements of public interest from elected officials. However, if Trump announces a 2024 run for the presidency, he could possibly retain protected status on the platform.
Newsweek contacted the White House for comment.