A woman has warned her TikTok viewers to check their purses after finding a Tile tracker in her bag after an evening out.
In a video that has been viewed more than 900,000 times, Texas-based Sheridan Ellis said: "This weekend on Saturday I went to dinner with a group of friends for this girl's birthday. If you know me I don't normally carry a purse, but on Saturday I did because we had decorations and stuff for the table.
"At the end of the night, I'm cleaning my purse out and I find this. If you don't know what this is, it's a Tile. It's basically a tracker, people put it on their keys and whatnot.
"It's not mine, I don't know how it got in my purse. I immediately took the battery out, don't worry but yeah… Check your purses and stay safe out there."
Ellis said in the comments that she found the Tile before she got home. She also made sure the Tile did not belong to anyone at the birthday dinner.
Ellis said she hasn't reported the incident to the police because she doesn't know when the Tile was placed in her bag and she doesn't want to put the battery back in. She said she made the video to alert others.
TikTok viewers offered Ellis advice, like one viewer who said: "Set up a sting operation! Put the tile on one of your huge male friends' doorstep and monitor it with their Ring doorbell! Free 24 hour surveillance!"
Another viewer said: "The police can definitely find out who purchased that and who downloaded the app registered to it. Go to the police. That is very scary."
Tiles are used to find nearby missing items like keys, phones, and wallets. Using the Tile app, users can find missing items—as long as they are within a certain range—by making them ring. If items are out of range, the Tile app will show the user the item's last known location.
Tile will join Amazon's new Sidewalk shared network on June 14, which would allow users to find their missing items from further away.
However, Amazon told Newsweek that Tile uses the Bluetooth component of the Sidewalk network and is for use inside of the home. Additionally, location sharing on Sidewalk is disabled by default, and customers are asked to separately opt-in to location sharing.
Sidewalk will create a shared wireless network connecting Echo and Ring devices, with customers automatically contributing a portion of their internet bandwidth.
According to Amazon, Sidewalk will "simplify new device setup, extend the low-bandwidth working range of devices […], and help devices stay online even if they are outside the range of their home wifi."
Newsweek has contacted Sheridan Ellis for comment.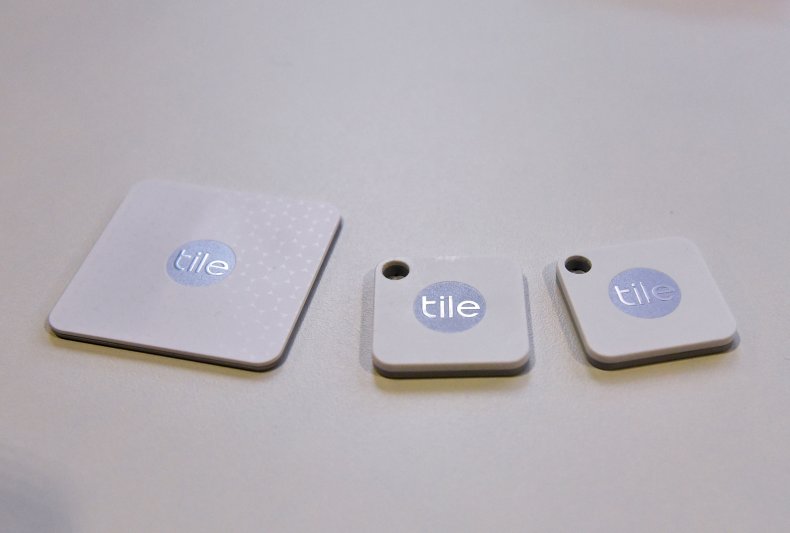 Correction 6/8/21: This article originally referred to the Tile tracker as an Amazon device. Tile is not owned by Amazon. Newsweek regrets the error.